The film, which will have its theatrical release in Spain sometime after May 2020, tells a story based on something that happened to Valchanov's family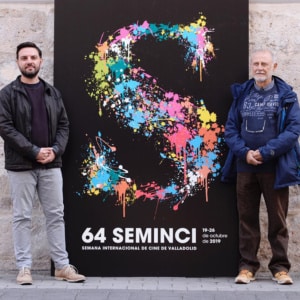 On Monday, co-star of Bashtata (The Father) Ivan Savov highlighted the important role that improvisation played during the shooting of the film, directed by Petar Valchanov and Kristina Grozeva. He admitted to feeling comfortable with that — in his opinion, "finished scripts are just silly."
In this co-production between Bulgaria, Greece, and Italy that will be released in Spain sometime after May 2020, Savov plays the role of a widower who visits a psychic shortly after losing his wife. He wants to hear the message that his late wife is trying to send him from the afterlife. Apparently, the dead woman had been calling one of her relatives after her burial, something that happened during Valchanov's mother's funeral.
"The script is not set in stone and we were allowed to improvise — finished scripts are just silly, so the best thing about the film is that we had to improvise most of it," said the actor, who is close friends with the film's directors and co-star Ivan Barnev, who plays the role of his son, a man full of secrets who keeps trying to prevent his father from visiting the psychic.
During the press conference held on Monday, the film's dialogue writer Decho Taralezhkov said something along the same lines — directors like to work with a starting point, but there is ample scope for improvisation, for trying things on the fly.
For this new collaboration with the Valchanov and Grozeva, who he has been working with since their second film, Taralezhkov joined the team when the script was halfway written. He said that one of the highlights of working with Valchanov and Grozeva is how much freedom they give actors, letting them "unleash their creativity."
On the line between comedy and drama
Perhaps because of this, Savov had the opportunity to do things his "own way", which, according to the actor, led him to place himself in this film on the line between drama and comedy using his own interpreting methods. Savov, who has already taken part in three of Valchanov and Grozeva's films, recalled the first time they all worked together in a project that had no funding, won several awards, and closed the San Sebastián Human Rights Film Festival.
The press conference was also attended by filmmaker Théodore Ushev, who directed the short film The Physics Of Sorrow screened before The Father. Ushev took this opportunity to praise Valchanov and Grozeva, who belong to a generation that "made their way through hard work" and who, "without anyone's help" and even facing opposition from the previous generation, have made a place for themselves in the international film scene "with their small budgets and big hearts."