19/10/2019.- The 64th edition of  the Valladolid Film Festival will start rolling tomorrow with the world premiere of Benito Zambrano's Out in the Open: the starting signal for an 8-day celebration of film including the screening of  275 titles -172 feature films and 103 shorts making up a total of  348 film showings.  The Festival's programme grid features  130 movie premieres: 46 worldwide, four European and one international, in addition to 79 titles that the festival will screen  in Spain for the first time.
Seminci's programme also includes six films  shortlisted by their respective countries as candidates for  the Best Foreign Language Film Academy Award: Official Section's  Adam, by Maryam Touzani (Morocco); Papicha, by Mounia Meddour (Algeria); And Then We Danced, by Levan Akin (Sweden);  and The Invisible Life of Euridice Gusmao, by Karim Aïnouz (Brazil); to which must be added Meeting Point's Hava, Maryam, Ayesha, by Sahraa Karimi (Afghanistan) and Nech Je Svetlo (Let There Be Light), by Marko Škop (Slovakia). Also shortlisted (this time for  the European Film Awards) are  Levan Akin's And Then We Danced (Sweden); Le Jeune Ahmed, by Jean-Pierre and Luc Dardenne (Belgium) and Spain's  Lo que arde, by Oliver Laxe, together with  Salvador Simó's Buñuel in the Labyrinth of the Turtles.
A large number of  international directors, producers, distributors, actresses, actors and professionals of the film industry will attend the Festival's opening gala. In addition to Benito Zambrano, the ceremony will be joined by participants in the  3rd Forum on Women in Spanish Cinema: filmmakers Patricia Ferreira, Carla Simón, Laura Ferrés, Elena Martín, Nely Reguera, Celia Rico, Ana Schulz, Nayra Sanz, Marina Lameiro,  Anxos Fazáns, Elena Molina, Alauda Ruíz de Azúa, Leticia Dolera, Laura Jou, Belén Funes, Lucía Alemany, Pilar Palomero, Irene Moray and María Elorza, as well as Josefina Molina, this year's recipient of the National Film Award and president of Seminci's  International Jury, and the other international jurors in the 64th edition.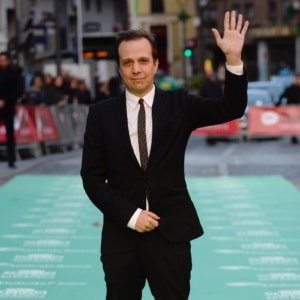 Canadian filmmaker Philippe Lesage, whose third feature film, Genesis, won the Golden Spike and the Ribera del Duero Award for Best Direction in the previous edition; filmmakers Dilip Mehta (India), and Keti Machavariani (Georgia); Spanish journalist and writer Rosa Montero;  French producer and photographer Thierry Forte; and Cuban film events  manager Iván Giroud.
The gala will also be attended by the members of the other official juries in the 64th edition of Valladolid's Film Week: Buenos Aires Film Festival programmer Álvaro Arroba,  South Korean director Malene Choi and Georgian filmmaker Salomé Alexi.  (Meeting Point); directors Everardo González and Carmen Cobos and producer Sara Santaella (Time of History); producer Mayi G. Cobo,  war correspondent, writer and director Hernán Zin and programmer Gloria Benito (DOC.España); Carlota Pereda, screenwriter and director, Verónica Veki Velilla and Antonio Durán (Castilla y León en Corto); FIPRESCI jurors Christos Skyllakos, Janet Baris and Joaquín Vallet Rodrigo); and the members of the Rainbow Spike jury Roberto Castón, Yolanda Moreno Sastre, Ángel López Contreras, Marta Sastre Blanco, David Senabre Rubio and Alberto Simarro Martín.
Valladolid's  first green carpet,  enlivened by the drums of the  Kubbo percussion group, will be walked by popular figures including the gala   presenters Pablo Carbonell (accompanied by his daughter Mafalda Carbonell), and Eva Marciel (joined by her  son Hugo Fuertes), and the cast of the opening film, Out in the Open:  Luis Tosar, Jaime López, Luis Callejo, Vicente Romero, Yoima Valdés , Manolo Caro, Juan Pérez Jueste and Cándido Uranga.
Actors and actresses playing in films programmed in the festival's several sections will also attend the event:   Levan Gelbakhiani and Ana Javakishvili (And Then We Danced, Official Section), Celia Feijeiro (Perfect Life),  Ruth Gabriel (Beef), David Verdaguer (The Days to Come); Lola dueñas (7 Reasons to Run Away), Carmen Arrufat (The Innocence), Guillermo Montesinos, José Manuel Cervino and Maite Blasco (Regresa ' El Cepa'), Sara Rivero (Papa Cohiba),  Ingrid García Jonsson and Álex O'Doherty (Salir del ropero), Miki Molina and Ángela Molina (Un tiempo precioso), and Belén Cuesta, the 64th edition's "Godmother".
In addition, the green carpet (green is the corporate colour of the Festival's Silver Sponsor Unicaja Banco) will welcome  professionals from several  areas in the film industry, like  Mexican sound director Martín Hernández, directors Víctor Matellano (Regresa 'El Cepa') and Roberto Lozano, as well as a large representation of the opening film's crew, including  producers Juan Gordon, Marta Velasco and Pedro Uriol, composer Mikel Salas and screenwriters Pablo and Daniel Remón.