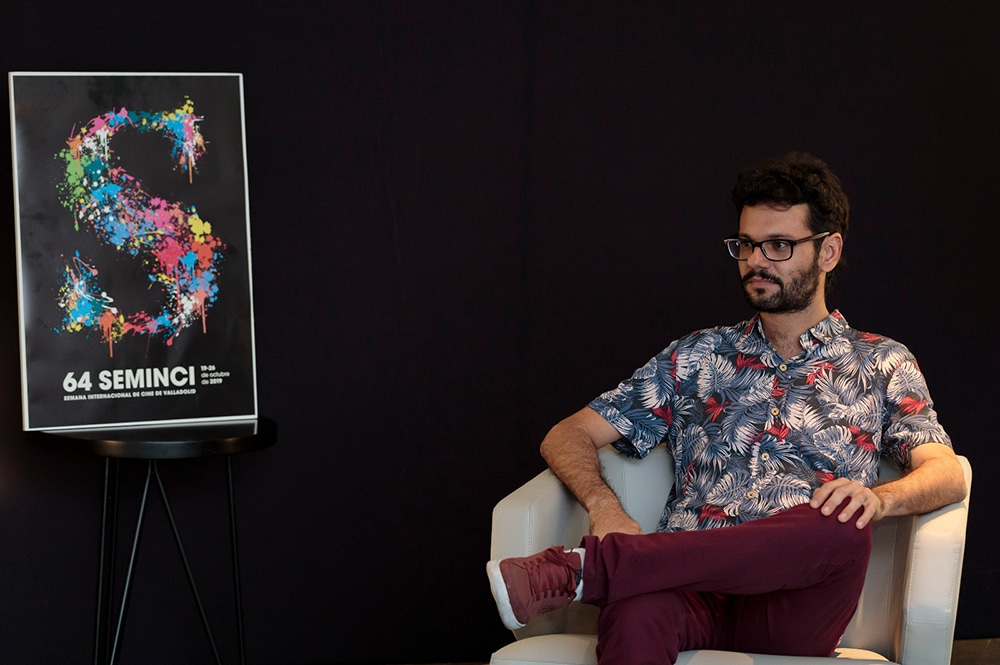 10/20/2019.- The documentary Estou me guardando para quando o carnaval chegar, directed by Marcelo Gomes, and the short film All on a Mardi Gras Day, by Michal PIetrzyk, were screened last Sunday, 20 October in the History Time section.
The feature film by Marcelo Gomes is about a small town in Brazil where more than 20 million jeans are produced at improvised warehouses in what could be called a new form of capitalist. Its photography director, Pedro Andrade, who participated in a conversation with the public after the screening, explained that the documentary "condemns and informs about the microcosmos at the small town of Toritama, an effect of the wildest capitalism".
With this work, the director, Marcelo Gomes –know for films such as Cinema, aspirinas e urubus and The man of the Crowd intends to defend the idea that "art, specifically cinema, can raise awareness", as well as condemn the current complicated situation in Brazil, Pedro Andrade explained.
Before the feature film, the documentary short film All on a Mardi Gras Day was screened. It is a social testimony of an Afro-American subculture which worships Indian population on the outskirts of the city on New Orleans.