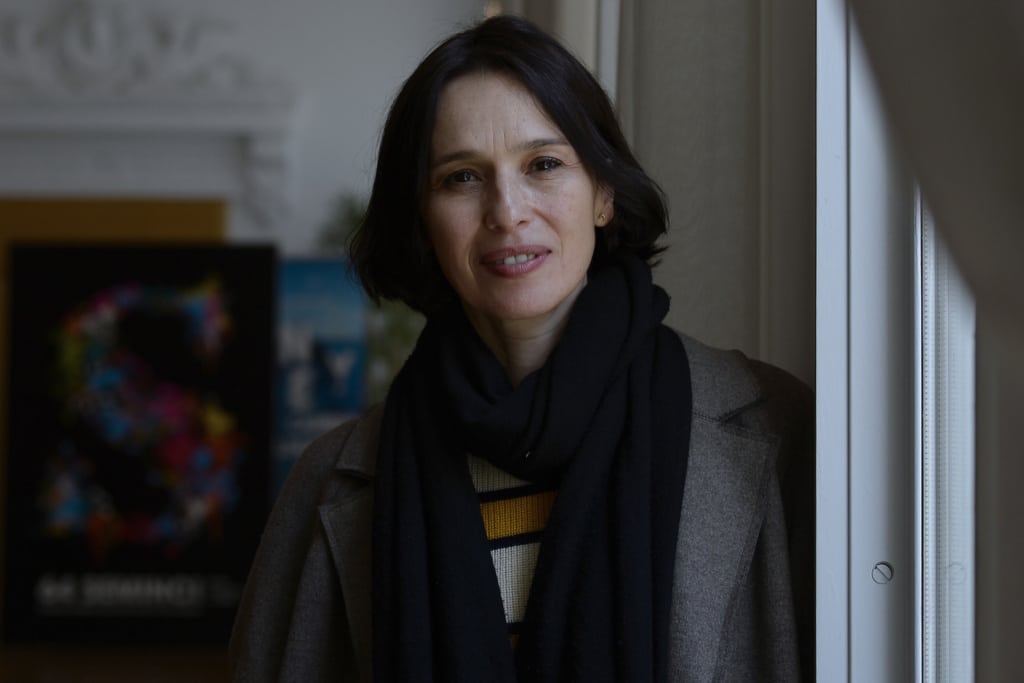 25/10/2019.- The Spanish Cinema section screened the feature film Parking by Tudor Giurgiu on Friday, October 25. Parking is the film adaptation of the autobiographical novel Cercanías, by Marin Mălaicu-Hondrari, translated into Spanish by Elena Borrás García. The screenwriter visited Valladolid and said in perfect Spanish that "writers are rarely happy with how their books are portrayed in films, but I'm very happy, I would rewrite my book based on the same film and I'm sure it would turn out better."
The film's director, Tudor Giurgiu, who had never filmed in a foreign language before, said that "it is also Marin's personal experience, who spent more than a year and a half working at a parking lot in Córdoba." Tudor read the book, and learning what it means to be alone as an immigrant in a foreign country made quite an impact on him.
Throughout the story, the protagonist, who comes from a different country, is not the only immigrant, because all the characters live in isolation and experience a very particular kind of immigration. In fact, as Marin explained, "the car park itself is an inhospitable character in the film." This space is only seen during the day with Maria's arrival, that is, when the love that opens the protagonist's eyes shows up. It was important for the filmmakers to communicate that feeling of loneliness and isolation in that dark place, while also offering an escape route.
The director said that "one of the great joys of making this film was working with an exceptional cast." Actress Ariadna Gil said that her character "looks at and cares about who the protagonist is." She said that "it has been a very beautiful experience for the cast and the technical team." For his part, actor Mihai Smarandache said that he had to think long and hard about things that are strange to him in order to portray that loneliness. He thinks he would not have been able to move to a foreign country.
Writer Marin Mălaicu-Hondrari said that, although he did not get to know poet Roberto Bolaño, he has translated The Romantic Dogs into Romanian. To finish with, he recalled a sentence about the poet: "Roberto Bolaño is not dead, he is still with us because his books are read in many countries."