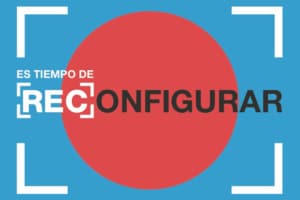 10/10/2019.- For the third year running, Valladolid will host the Meeting on Advertising Film Production, and event which will hold its seventh edition on 17-18 October at Teatro Zorrilla. The meeting's programme will start with the General Assembly of the Association of Advertising Film Producers (ACPC), which organises the event, and will also include several sessions in which leading professionals in the sector will be sharing their experiences (the full program is available here).
Toni Segarra will have a conversation with Manuela Carmena about ethical standards in the sector, while VFX artist Lucía Peralta will be using excerpts from her latest jobs in films and series like Aquaman, The Jungle Book or Game of Thrones to explain how cinema can be employed to create impossible worlds. Film director Fernando Colomo will also join the discussions. Together with Kiko de la Rica (cinematographer) and Antxon Gómez (art director), he will be interviewed by Maripaz Lara, a founding partner of La Joya Producciones, in order to explore the thin line that separates advertising cinema from the silver screen productions.
One more year, the event will bring together producers and advertising professionals in a discussion of the successes and failures of the advertising industry. Additionally, several female professionals from the sector (like María Jesús Horcajuelo, the executive producer of Only 925, and Lucía Ognay, from Gerety Awards) will defend the value of their work and experience in a male-dominated sector.
Javi Sancho, on the other hand, will hold a conversation with Pablo García Acón (an executive producer at Primo España) and Borja Niso (musician and pianist) about the importance of music in advertising. The Sitges Film Festival will also play a central role in the event with a review of some of its advertising campaigns which will serve as a starting point for a debate on how to work without fear (of directors, copywriters, …) and how to promote young talents in advertising cinema.
The Meeting will end with a keynote lecture on the role of the advertising filmmaker. During the event the second APCP Awards will be presented in recognition of the work of the professionals that best represent the values of the association.
This event was held for the first time in Valladolid during the days prior to the celebration of the 2017 Film Festival, once a collaboration agreement was signed between APCP and the Valladolid Film Office.