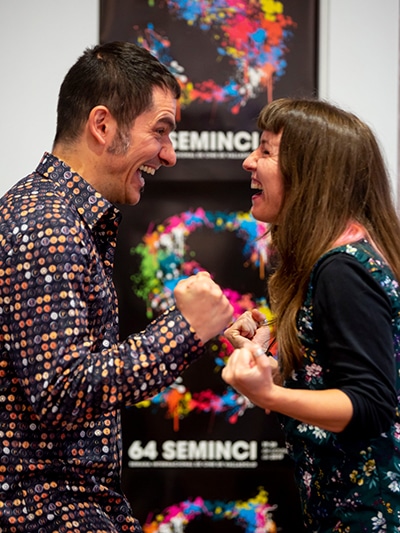 25/10/2019.- On Friday 25, the DOC. Spain section presented the documentary The Price of Progress by journalist Víctor Luengo. The film describes the reality behind a large part of the food we eat on a daily basis. During the presentation prior to the screening, the director said that "it is the large agri-food corporations that establish the rules of the game through lobbies."
"This isn't a documentary about bad guys and good guys. I am not going to take you by the hand and tell you 'look at how good these guys are, and how bad these other guys are'; that is something you're going to have to figure out for yourselves." The film, through interviews with experts, scientists, multinational corporations' directors, and the director of the European Food Safety Authority (EFSA), tries to shed some light on the health and the diet of European citizens.
The film, which will be released in Madrid on October 27, aims to figure out what the food production model will be like in the future, given overpopulation and the evolution of climate change. It also reflects on the industry's current system, showing how the majority of agricultural foods we eat are produced, and the serious consequences they have had on the population.