TICKET SALES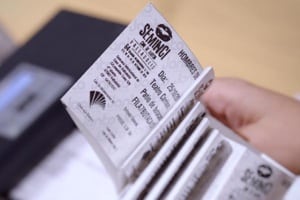 The restrictions imposed by the coronavirus pandemic have made it necessary to modify the ticket sales system for the 65th Valladolid International Film Festival, in addition to limiting the capacity in all its screenings, with an occupation of less than 30 percent of the locations available in the usual halls and theatres of the festival.
This considerable capacity limitation has meant the cancellation, just for this year, of festival pass sales to the public and access to the opening and closing galas.
Ticket sales for the 65th edition of SEMINCI will be carried out exclusively online and in different stages through the website https://entradas.seminci.es on the following dates:
From Monday 19 October at 9 am: sales for days 24, 25 and 26.
From Tuesday 20 October ar 9 am: sales for days 27, 28, 29 and prior.
From Wednesday 21 October ar 9 am: sales for days 30, 31 and prior.
You can only purchase a maximum of 4 tickets per session and a maximum of 12 tickets in the same purchase.
For each purchase, you will have to include each spectator's name and ID in order to guarantee traceability.
All seats are numbered.
On this edition, there will be no tickets for sale for the opening and closing galas.
There will be no on-site ticket offices.
You will receive your tickets via e-mail. You can print them out or show the ticket on your mobile phone.
Prices will range between €3 and €6
In case of incidents during the purchase of tickets, you must contact the Festival at the following e-mail address: incidenciascompra@seminci.com
COVID-19 MEASURES
All the events and screenings of the Festival will take place under strict health and hygiene measures:
Masks will be compulsory at all times in all venues.
Everyone must carry their own mask.
Interpersonal distance must be respected in the access lines to the rooms, lockers and bathrooms.
Hydroalcoholic gel will be provided at the entrance of the venue.
In order to guarantee the safety distance inside rooms, you can only occupy the seat that is indicated in your ticket.
Once the session starts, access to the rooms will not be allowed.
The staff's indications and the signals must be followed at all times.
It is forbidden to eat or drink inside the rooms.
Take the seat you are assigned as soon as possible and avoid leaving it unless necessary.
It is not allowed to linger in foyers and hallways.
Washrooms have limited capacity.
After the screening finishes, the room must be emptied gradually. Please keep a safety distance of 1.5 metres.
In order to prevent crowds from forming, after exiting the room, please do not stand close to the doors.