No mires a los ojos, the new feature film by the Navarrese screenwriter and director Félix Viscarret (Pamplona, 1975), will open the 67th edition of the Valladolid International Film Festival, which will take place from 22 to 29 October. The film, which is presented in competition in the Official Section of Seminci, adapts the novel From the Shadows, by Juan José Millás, and stars Paco León, Leonor Watling, Álex Brendemühl and Juan Diego Botto in the main parts.
No mires a los ojos has been produced by Tornasol and Desde la sombra del árbol A.I.E., in co-production with Entre Chien et Loup (Belgium) and with the participation of RTVE and Movistar +. The film, distributed in Spain by Universal Pictures International Spain, will be theatrically released on 4 November.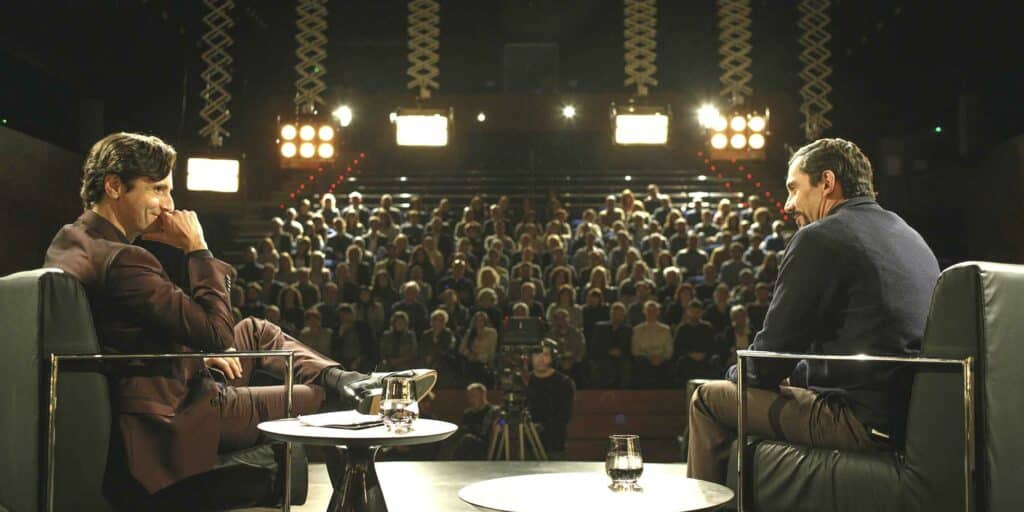 Plot synopsis
The film's plot revolves around the character of  Damian, who  has just been fired after working at the same company for 20 years. Following an angry and violent reaction, he runs away from his boss and hides in the first place he can find: a wardrobe loaded on a van. But the wardrobe, with Damian inside, is then delivered to Lucia and Fede, a couple of his age living with their adolescent daughter, Maria. That same night, a sudden impulse leads Damian to stay with the family and become a mysterious presence, observing and moving around in the shadows.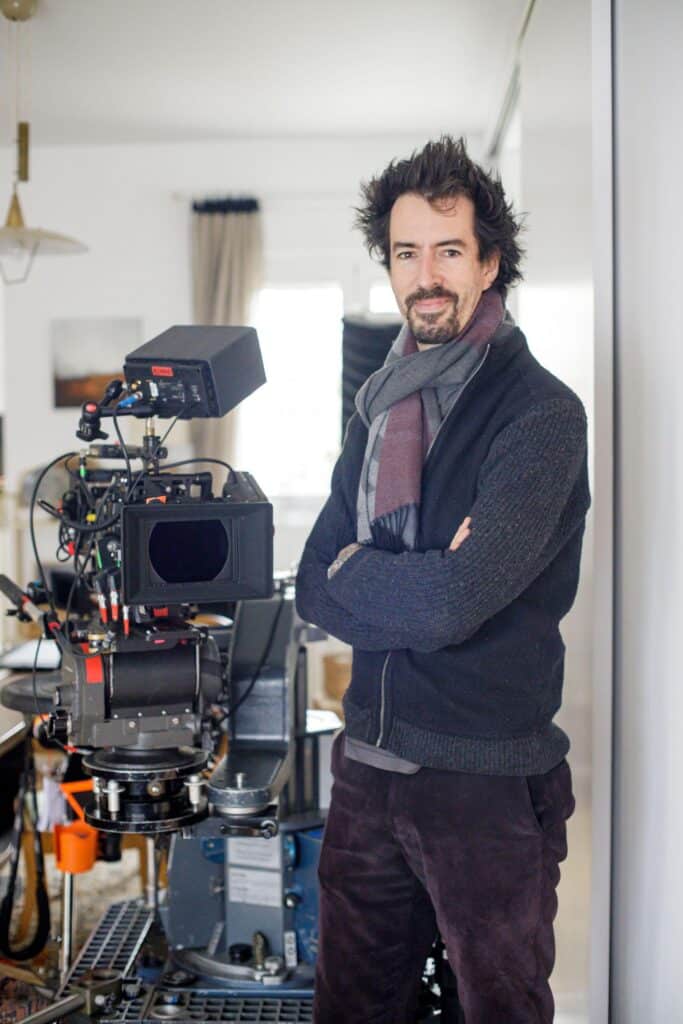 No mires a los ojos is the fifth feature film by Félix Viscarret, whose directorial debut, Under the Stars (programmed in the Spanish Cinema section of the 52nd Film Week), won unanimous critical and public acclaim and two Goya awards, including Best Adapted Screenplay for Viscarret himself, out of a total of seven nominations. His recent work as a director and screenwriter includes the feature film The Winds of Lent (2016), the first screen adaptation of the Princess of Asturias Award winner Leonardo Padura. As a follow-up to that feature, Viscarret is also directing the series Four Seasons in Havana, an international co-production broadcast on Netflix.
In 2017, Viscarret presented his feature-length Saura(s), an unconventional film portrait of the legendary film director Carlos Saura and his family which was nominated for the Goya awards. In addition to his work for the silver screen, Félix Viscarret has directed several TV series, such as Hispania, la leyenda (2011) and Marco (2011/2012) for Antena 3 TV, as well as the first half of the series Patria (2018), the first HBO production for Spain, which adapts the bestseller by Fernando Aramburu.
"A very atypical and sensory film."
In Viscarret's own words, "Millás' story is original and interesting enough to inspire a very atypical, sensory and often disturbing film, which presents unforgettable cinematic images on the screen. Moreover, apart from its peculiarity, it is a story that all viewers can relate to, given the world's recent pandemic : haven't we all been locked down in a house? "
No mires a los ojos will open the 67th edition of the Valladolid International Film Festival on 22 October.