The film stars an international cast led by Bulgarian actor Ivan Barnev, Spaniards Karra Elejalde, Alexandra Jiménez and Susi Sánchez, and Britain's Sue Flack
Vasil, by Avelina Prat, will be the second Spanish film in competition in the Official Section of the 67th edition of the Valladolid International Film Festival. The film, starring Bulgarian Ivan Barnev, Spaniards Karra Elejalde, Alexandra Jiménez and Susi Sánchez, and British Sue Flack, is the Valencian director's debut feature. Avelina Prat's first long film is a project produced by Distinto Films (The Odd-Job Men, The Wild Ones) together with Bulgaria's Activist 38 (Women Do Cry, Cat In The Wall).
Vasil is a Bulgarian immigrant, a unique man who exudes kindness, passion and a peculiar wisdom. He sees life in an original way and tells fascinating little stories. Vasil is smart, charismatic and a fantastic bridge and chess player, but has been sleeping rough since he arrived from Bulgaria. Alfredo, a retired architect, takes him in his house for a while before the astonished look of his daughter Luisa. The two men have nothing in common except their passion for chess. Despite their differences, little by little Vasil will manage to pull down the barriers built by Alfredo. The truth is that Vasil has a gift: he can  transform forever the people he mingles  with.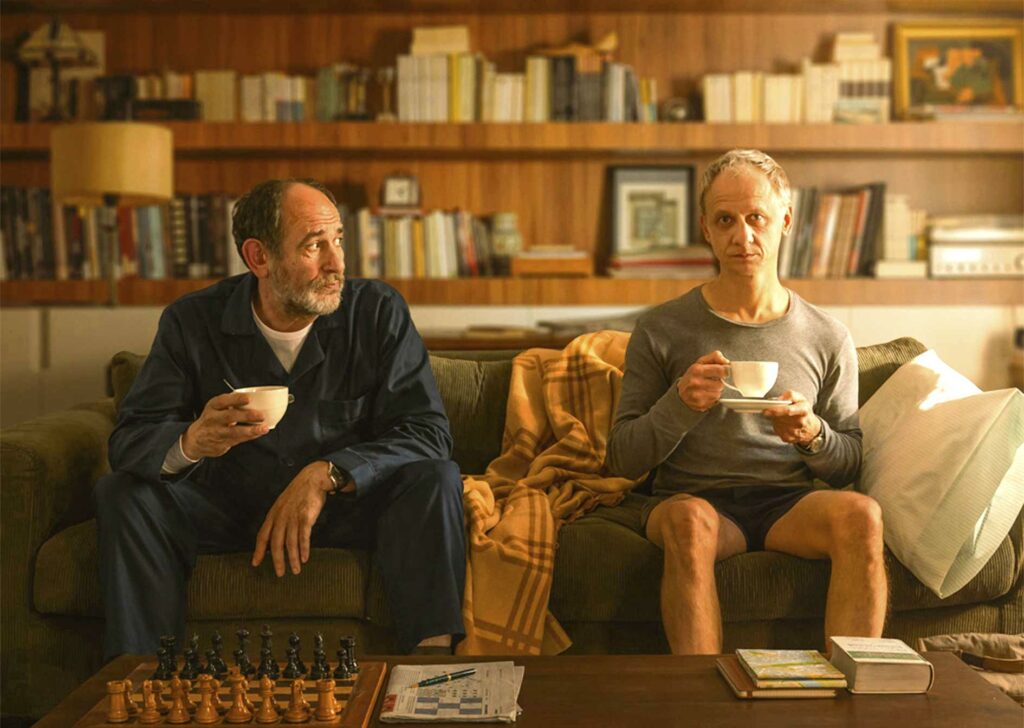 The story was inspired by the personal experience of the director, who felt the need to capture it in images. "My father," she explains, "called me one morning to tell me that he had taken a Bulgarian man in his house. Just like that. That's how it all started. I'm that daughter who, perplexed and bewildered, who watched everything that happened as if it were a movie. I told my classmates about it, I was fascinated by each new event, by everyone's reactions, by the rediscovery of my father… And when it was all over, I understood that I had been just that, a spectator, that I had missed something along the way. And I realised that, without knowing him, that man had awakened something in me. So I did the only thing I could do: write this story."
The film was shot in Valencia and its crew is formed by great professionals including DOP Santiago Racaj (Magical Girl, Wounded, The Wishful Thinkers) and art director Mónica Bernuy (Schoolgirls, Shame, Summer 1993), both nominated for a Goya in their respective categories. In addition to the project's numerous international awards, Vasil has the support of the ICAA, the Institut Valencià de Cultura (IVC), the Institut Català de les Empreses Culturals (ICEC) and the European Union's Creative Europe Media Programme, as well as the participation of RTVE and Televisió de Catalunya.