This Sunday, 23 October, the feature film Happer's Comet premiered in the History Time section. Directed by Tyler Taormina, it tells the story of a nocturnal mosaic that reveals a suburban town in isolation as we witness some of the inhabitants silently escaping into the darkness on roller skates.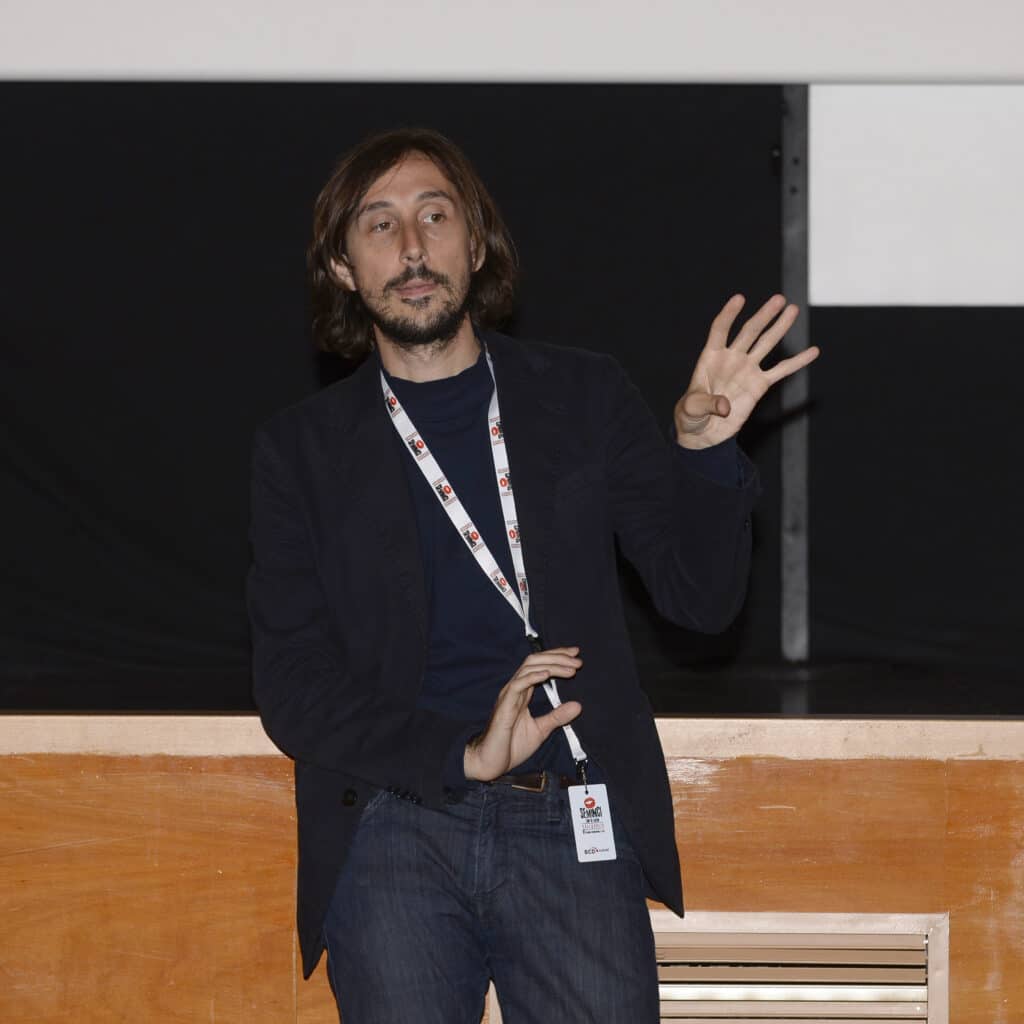 During the discussion, Tyler Taormina answered some questions from the audience, such as that none of the sounds that appear during the feature film are original to the recording, but are recorded on a set. "I've noticed that the less dialogue the more trance-producing it is. The absence of dialogue opens up another space of sensations".
"In general I don't tend to think too much when I'm filming, it's in the editing that I make the detailed decisions." Tyler Tarmina as he himself confessed "I am a person who loves cinema and it can only exist as cinema".