The 68th Seminci pays tribute to the actress coinciding with the screening of 'Mamacruz', the latest film by Patricia Ortega, in which she plays an older woman who rediscovers her sexuality
Kiti Mánver, the "eternal secondary" of Spanish cinema, as she proclaimed herself during the press conference for Mamacruz, screened out of competition in the Official Selection and in which she gives life to a woman who rediscovers pleasures she thought she had forgotten, received this afternoon at the Teatro Zorrilla from the hands of the vice-president of the Film Academy, Susi Sánchez, the Espiga de Honor of the 68th Seminci for a career behind the cameras of some of the best filmmakers in the country that has made her one of the most common faces in the Spanish audiovisual scene.
"I'm having a sweet old age, I feel privileged, with two female protagonists and, moreover, older women," Mánver acknowledged, demanding that "justice" be done to the actresses of her generation and that more mature female characters be written. "There is much, much to tell", the interpreter has insisted, a statement that she has supported with her role in Mamacruz, the last film of the Venezuelan director Patricia Ortega, who already disembarked in the 63rd Festival with Yo imposible, screened at Punto de Encuentro and winner of the Espiga Arcoíri s. In her third feature film, Ortega insists on one of the constants of her filmography, sexuality, to create a portrait of an older woman who, after many years, experiences desire again.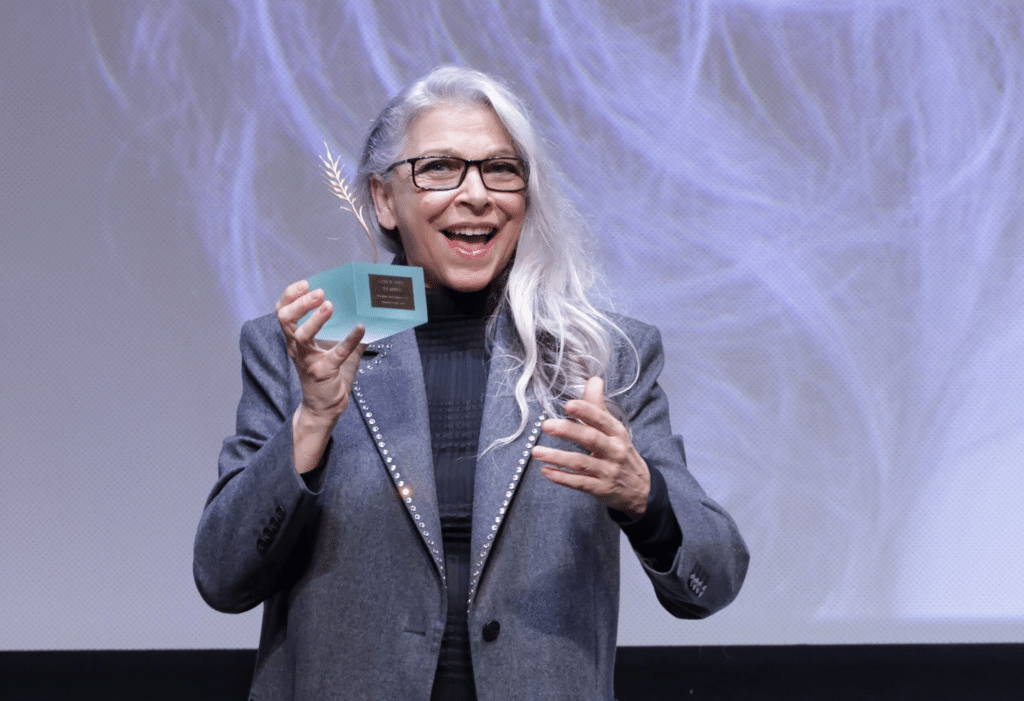 "While I was writing the script, I wondered why we tend to see mothers and grandmothers as asexual beings," recalled the Latin American filmmaker, who then placed the origin of the story in an anecdote related to her own mother. Originally set in Venezuela, the transfer of the project to Seville led to an adaptation of the story and the characters to the local idiosyncrasies. "Finding the tone of the film was the most difficult part," recalled Ortega, who pointed out that what was "clear" was that it had to be approached "from a humorous point of view.
"For us, vitality, energy, life were very important; I wanted us to stop seeing a woman in her seventies, to find a person who transcends her age," explained the Venezuelan director about this "materialization of the invisible, this sexual drive that emerges little by little". To represent it on the screen, Ortega has used, above all, light and color, with gradations depending on the protagonist's state of mind.
Kiti Mánver, a tireless worker
Kiti Mánver, stage name of María Isabel Ana Mantecón Vernalte, was born in 1953 in Antequera (Málaga), although her family soon emigrated to Madrid. She made her theatrical debut at the age of 16 and her film debut at the age of 17, under the direction of Jorge Grau (Chicas de club, 1970), although her first starring role was given to her by Manuel Gutiérrez Aragón in his debut film, Habla, mudita (1973), an allegory of the death throes of Franco's dictatorship.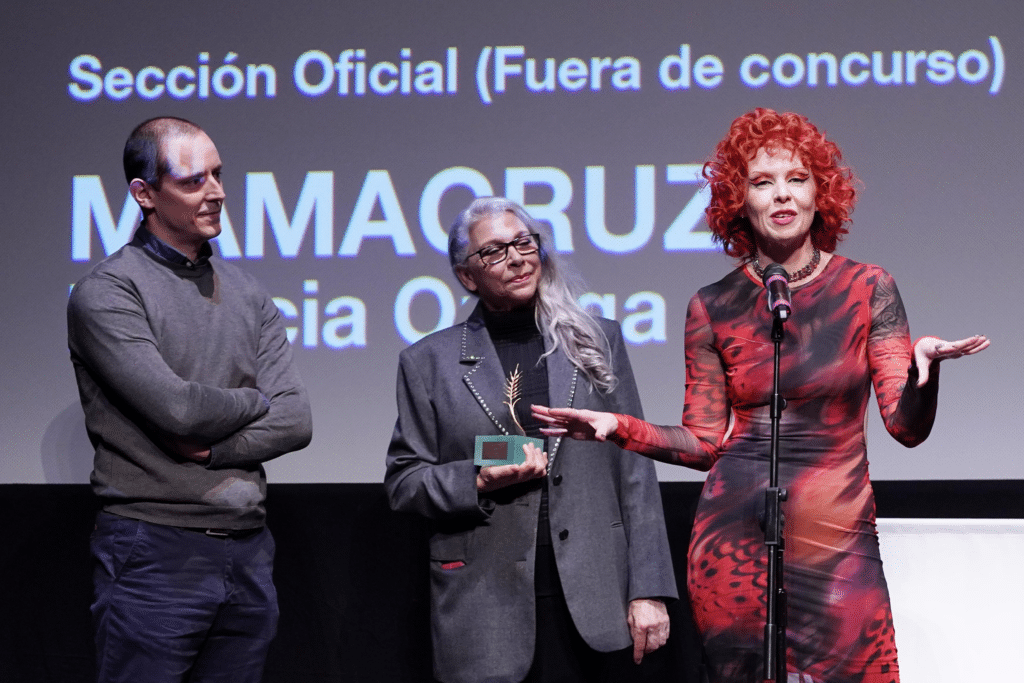 A tireless worker, she has participated in more than fifty films, some thirty plays and as many Spanish television series, with the ability to stand out even in supporting roles. With Pedro Almodóvar, in Pepi, Luci, Bom y otras chicas del montón (1980), she played "the girl who is a model and a singer, but not a whore" -as her character was described in the credits-; she had a leading role in Mujeres al borde de un ataque de nervios (1988), and participated in ¿Qué he hecho yo para merecer esto? (1984), La flor de mi secreto (1995) and Los abrazos rotos (2009). With Gutiérrez Aragón, in addition to Habla, mudita, he participated in Cosas que dejé en la habana (1997) and El caballero don Quijote (2002). He also shot with Fernando Colomo (¿Qué hace una chica como tú en un sitio como este?, 1978), Fernando Trueba (Ópera prima, 1980), Julio Sánchez Valdés (Luna de lobos, 1987), Martín Patino (La seducción del caos, 1990), Gonzalo Suárez (La reina anónima, 1992), Álex de la Iglesia (La comunidad, 2000), Icíar Bollaín (Te doy mis ojos, 2003) or José Luis Garci (Luz de domingo, 2007), among others.
On the small screen, he debuted in 1974 with Historias para no dormir, by Chicho Ibáñez Serrador, and continued in such popular series as Curro Jiménez, Estudio 1, Gran Hotel, La que se avecina, El origen, La casa de papel and Cuéntame cómo pasó, among others.
Theater has been her constant in the last decade with outstanding plays such as Las heridas del viento and Sensible. In 1992, she won a Goya for best supporting actress for her performance in Todo por la pasta, by Enrique Urbizu, in which she starred alongside María Barranco, also from Málaga. In 2009, she received the Círculo de Escritores Cinematográficos Medal for best supporting actress in Pagafantas, by Borja Cobeaga.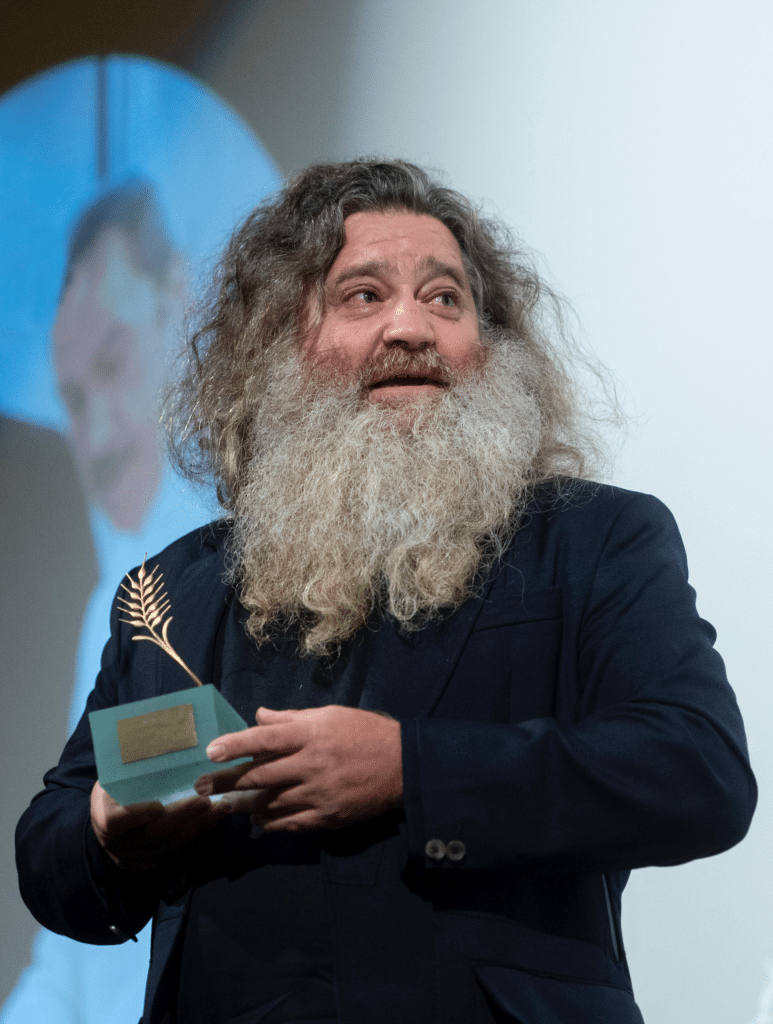 Spike for wine alchemist Raúl Pérez
The day of recognitions was completed with the Espiga de Honor awarded by Cine Gourmet and collected by the winemaker from Bierzo Raúl Pérez. In what he has described as a complicated year, this wine alchemist has achieved the equivalent of what would be his "third Michelin Star": the 100 Parker points with Viariz La Muria, something he had been looking for three decades, as he confessed. "I came to think that my wines were not understood," he has said during an emotional speech of gratitude for the festival's recognition.