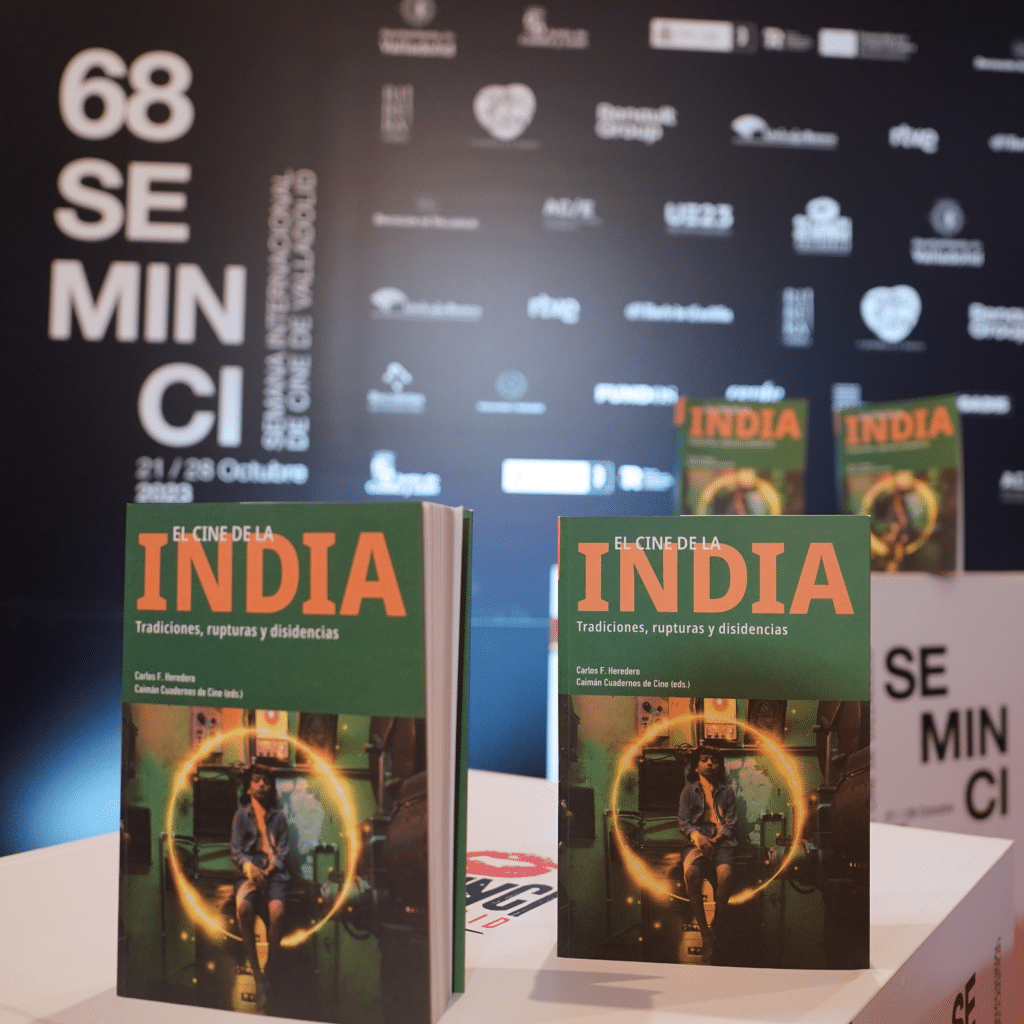 Today's morning session, the sixth day of the 68th Seminci, had on the festival's set some of the guests directly related to the activities around India, this year's guest country. Among those present at the session, Carlos Heredero, editorial director of Caimán Cuadernos de Cine and coordinator of the book 'El cine de la India: tradiciones, rupturas y disidencias' (Indian cinema: traditions, ruptures and dissidences) occupied a privileged place. 
As Javier Estrada, programmer of the 68th edition of the Semana de Cine and conductor of the session, explained, the starting point for the retrospective was a question: How much do we really know about Indian cinema in Spain? "The answer left us unsatisfied and we wanted the role of India this year at Seminci to be enlightening," he said.
The book, the first to be published in English and Spanish in the history of the editorial production of the Semana de Cine, is ambitious. "It is possibly one of the most complete publications on Indian cinema in Spanish," said the presenter, and then Heredero explained why: "The most interesting study that exists in Spain on Indian cinema is by Alberto Elena, a chapter in the book 'Los cines periféricos: África, Oriente Medio, India' (Peripheral Cinemas: Africa, Middle East, India). From there, our task was to compose a book that put the focus on different moments in the history of Indian cinema and that was representative".
Both Caimán Cuadernos de Cine and the International Film Festrival of Valladolid agreed on the approach: to make a book that would not only support the programmed cycle, but would also be an extension to the history of Indian cinema as a whole.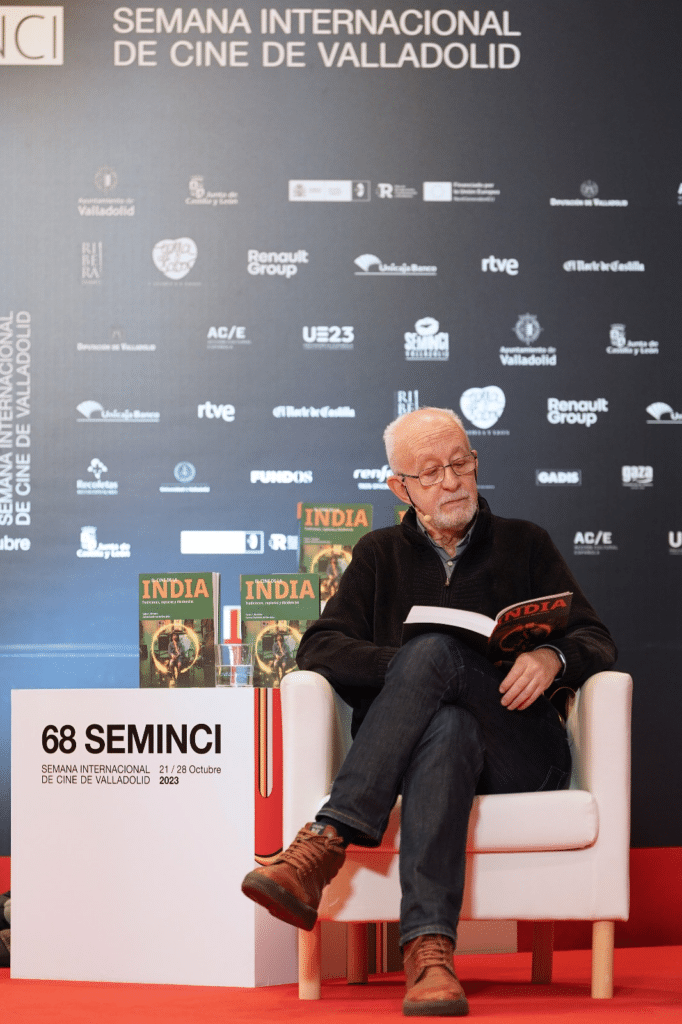 "The pretense was impossible," Heredero signed off. "At the present time alone, from April 21 to February 22, the latest available data, the Indian industry produced 1691 feature films for theatrical release and 1195 for the video market. In the same period there were 961,000,000 tickets sold in its territory alone. If we multiply this by the history of Indian cinema, we will understand that it is unbearable".
Having ruled out the impossible, a list that did not include producing a book in record time, the coordinator, editor (César Combarros), translators (Gabriela Guerra, Juanma Ruiz and Elsa Tébar) and authors got down to work. "We have limited ourselves to coordinating the work of critics, scholars, university researchers… the most prestigious specialists in Indian cinema, who have worked from India and from other universities around the world". The strategy was to select different moments in the history of India, and from that perspective they looked for representative moments: "From silent films to the classical stage and the multiple contemporary realities". In other words, far beyond Bollywood. As a result of this selection, they avoided falling into reductionism and superficiality in the treatment of history, as the coordinator explained.