The festival reaches its halfway point with the premiere in the Official Selection of Samsara, the latest film by the always personal Lois Patiño, a story of reincarnations that begins in Laos with an old woman and her grandson and ends up in Zanzibar with two girls and a baby goat, and a film "to watch with your eyes closed", in relation to a moment in the film in which the description of is.
"We try to use all possible strategies to try to avoid exoticism," said the Galician filmmaker during a meeting with the media, in reference to the "postcard effect" that is usually associated with the filming of landscapes and cultures so common in his filmography.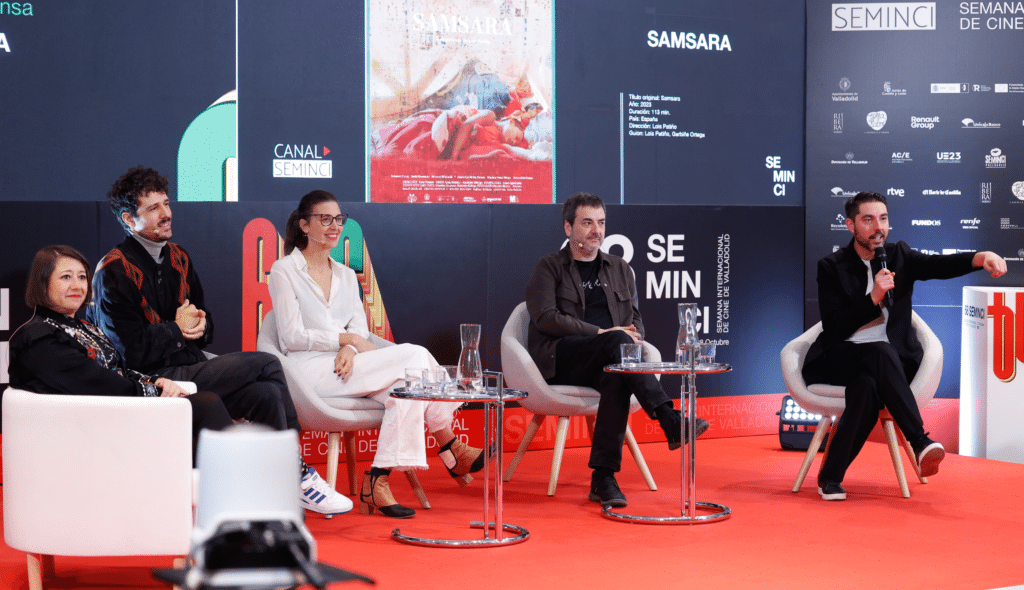 "I have always tried to find beauty plus mystery," Patiño said of a career with a strong pictorial imprint that is now modulated to accommodate a more narrative structure in a film that arrives in Valladolid after its appearance at the Berlinale, where it won the Special Jury Prize in the Encounters section.
The author of Costa da morte (2013) and Lúa vermella (2020) has described how the shooting took place with a very small crew and an important participation of local communities, both in the cast and in the production, to "leave space" and allow "their current concerns" to surface. "The question was how to avoid being tourists," added Xavier Erkizia, a sound designer also present at the conference along with producers Garbiñe Ortega and Leire Apellaniz.
Erkizia differentiated between transiting a space and inhabiting it, and referred to the latter as fundamental "before setting up the camera". "We wanted to make these territories into places for us," he concluded.