Room 1 of the Broadway Cinemas has witnessed the screening of the five short films competing in the Tiempo de Historia section of the 68th Seminci. There, the spectators were able to enjoy the subsequent discussion with the filmmakers of the three shorts that have come to the theater to present their projects.
In the case of Future Ruins, its four directors, Carolina Sánchez, Elvira Arbós, Francisco Armenteros and Ran Chen, were present. This short film takes place inside a high school and deals with the dialogues and concerns of its inhabitants. During the presentation, the directors wanted to point out that this project seeks to represent "a part of the youth related to the world of art and queer identity". They intend that the older generations who are confronted with the short film compare their youth with the experience of today's kids.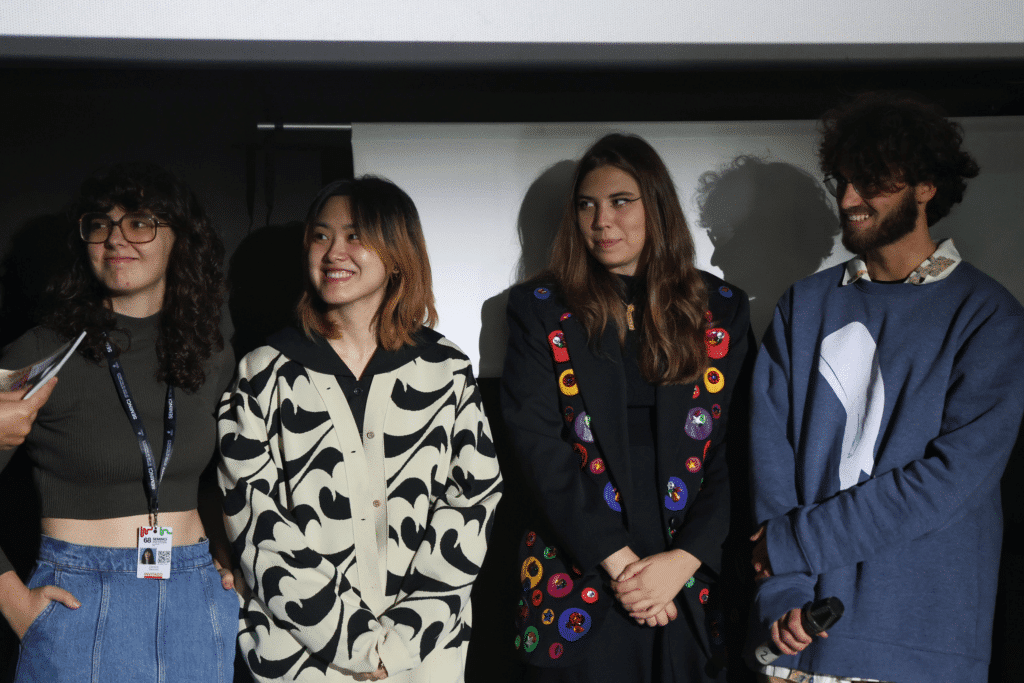 Director Eloïse Le Gallo presented Bleu Silico as "a poetic and scientific journey. Throughout this film, images of the sea are intermingled with experiments by researchers who inject algae DNA to repair the human retina. According to the director, "linking the experiences of those who are losing their sight with the point of view of the scientists who are trying to give it back to them" is the ultimate goal of the short film.
The next proposal presented was La casa oberta by its director, Julia Lasarte. This short film was originally conceived as a documentary about the director's grandmother, Maria Samper, but it ended up becoming "a video installation through which the family home is built".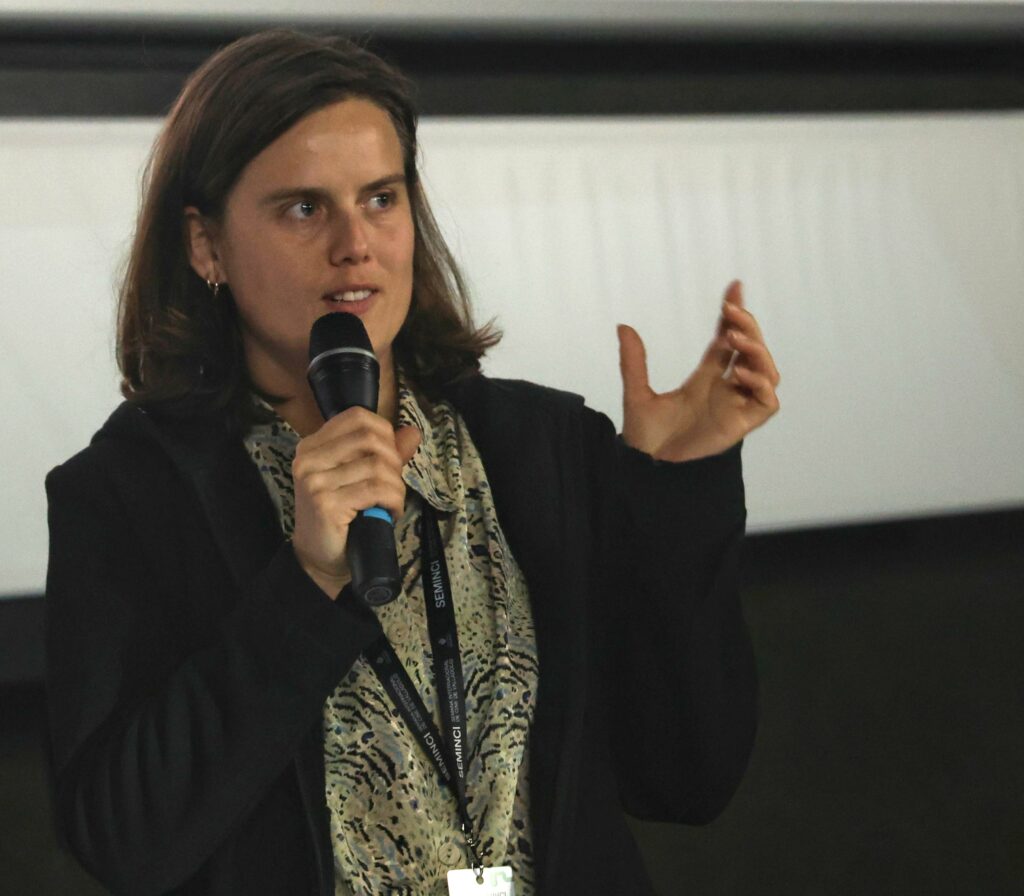 The story of the short film developed as Julia Lasarte discovered her grandfather's film archive and developed her own. For the director, the purpose of this project was to bring together all the members of her family, both those who are still alive and those who are no longer here.
In addition, the day also featured the screening of the short films Alpha kings and Ours. The first of these introduces the world of findom through a group of young Texans who make a living from this practice. Meanwhile, Ours is a meta-cinematographic reflection on the violence of certain looks and voyeurism. This short film is eligible for the green herringbone award for including images of certain elements of Swiss fauna.