This section, centred around the documentary genre, features 17 full-length films – some of which have won prizes at festivals such as Cannes, Berlin and Sundance – and an additional 9 short and medium-length films
Spain will be represented by the full-length films La tara, by Amparo Aguilar, and Sin libertad, 20 años después, by Iñaki Arteta, and by the short films Ponto final, by Miguel López Beraza, and Vidres de colors, by Esteve Riambau
European productions will dominate the "Tiempo de Historia" section of the upcoming 67th Valladolid International Film Festival, with 13 of the 17 selected full-length films having been produced or co-produced in European countries. This section, centred around the documentary genre and also including 9 short or medium-length films (7 of which are European), features a selection of titles starring anonymous heroes: teachers in deprived neighbourhoods, victims of terrorism, teenage girls at risk of social exclusion, children separated from their parents in the war in Ukraine, Afghan women who research in secret, and young people committed to saving the black kite in India.
The selected films making up "Tiempo de Historia" also tackle political issues, analysing the motivations of far-right sympathisers or Islamic State members, or the consequences of political decisions in Serbia. This section also has a place for science, with a documentary showing the human body like never before, and for music, with full-length films on musical education in China and the day-to-day life of musicians from the Netherlands' Royal Concertgebouw Orchestra.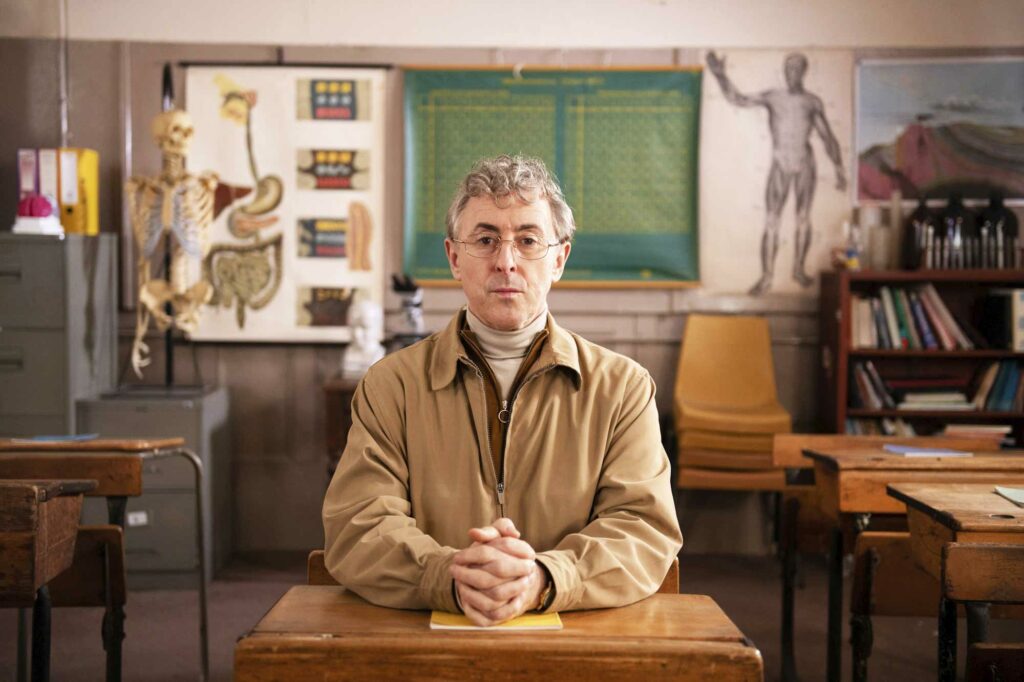 "Tiempo de Historia" will bring together a substantial number of European productions: A German Party (Simon Brückner, Germany) documents the ins and outs of the controversial far-right party Alternative for Germany; The Eclipse (Nataša Urban, Norway), which won the prize for Best Film at CPH:DOX in Copenhagen, analyses the consequences of the political decisions made in the director's home country of Serbia; My Old School (Jono McLeod, United Kingdom) explores the case of Brandon Lee, a teenager whose extraordinary intelligence concealed a secret; and Where Are We Headed? (Ruslan Fedotov, Russia), which won the prizes for Best Début and Best Photography at the Amsterdam International Documentary Film Festival, takes a critical look at cultural and social issues in Russia by filming Moscow metro users over the course of a year.
European co-productions include A House Made of Splinters (Denmark/Finland/Sweden/Ukraine), premiered at the Sundance Festival, where the prize for Best Director in the documentary category was awarded to its Danish producer Simon Lereng Wilmont, who enters a refuge for children temporarily separated from their parents because of the war in Ukraine; Piano Dreamers (Gary Lennon and Richard Hughes, Ireland/Germany), which follows three aspiring young people and their committed families as they chase their dreams in the ultra-competitive world of piano education in the Chinese city of Shanghai; and Young Plato (Neasa Ní Chianáin and Declan McGrath, Ireland/United Kingdom/France/Belgium), which portrays the dream of Kevin McArevey – a school headteacher in the working-class neighbourhood of Ardoyne (Belfast) – to empower and encourage students to see beyond the limits and shortcomings of their own community.
Moreover, "Tiempo de Historia" will premiere a further two previously-announced Spanish titles: La tara, an Argentine-Spanish co-production directed by Amparo Aguilar, and Sin libertad, 20 años después, by Iñaki Arteta. It will also screen the full-length film The Royal Republic, produced in the Netherlands and directed by Carmen Cobos (Spain), who was able to film the exclusive group of musicians forming the timpani and percussion section of the Netherlands' Royal Concertgebouw Orchestra.
European participation also brings us De humani corporis fabrica (France/United States/Switzerland): the fourth film resulting from the collaboration between Véréna Paravel and Lucien Castaing-Taylor, in which this pair of film-makers, artists and anthropologists who work at the University of Harvard's Sensory Ethnography Lab reveal that human flesh is an extraordinary landscape which only exists through the gaze and attention of others.
Asian, North American and South American Productions
Where North and South American productions are concerned, the section will screen Happer's Comet (Tyler Taormina, United States), a night-time mosaic showing a peripheral town sunk into isolation; Rojek (Zaynê Akyol, Canada), a documentary collating the declarations of Islamic State members and their wives spread across the world in prison camps, and which won the Hot Docs Special Jury Prize; and the co-production Alis (Clare Weiskopf and Nicolas van Hemelryck, Colombia/Romania/Chile), a documentary about a home for teenage girls in Colombia, which won the Crystal Bear in the Generation 14plus section of the Berlin Film Festival, before receiving other awards at the Lima and Guadalajara festivals.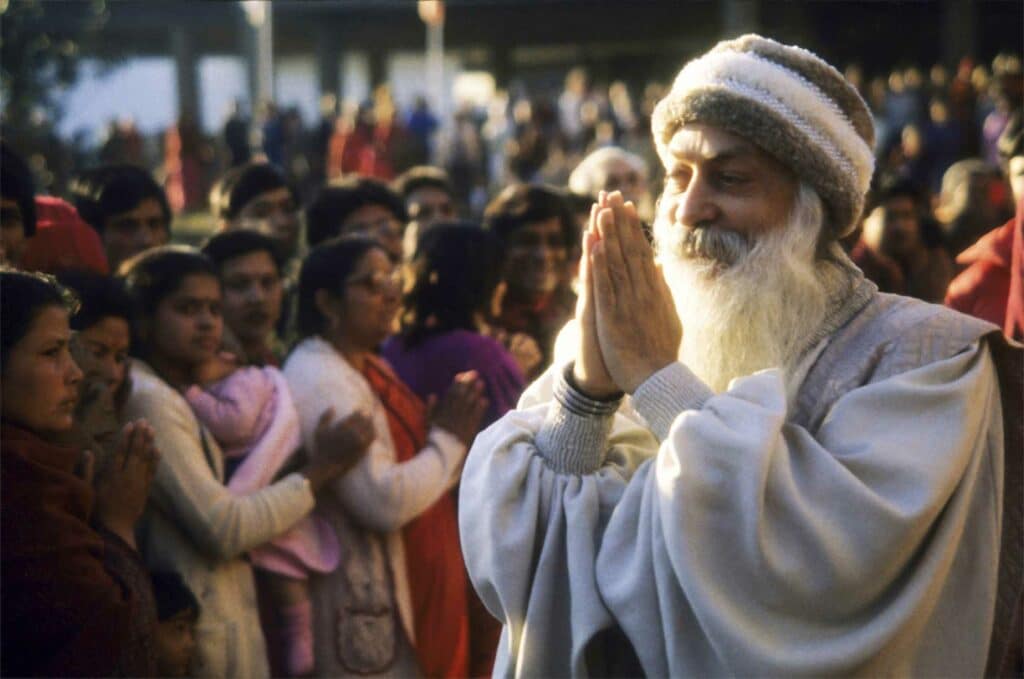 Lastly, "Tiempo de Historia" will include three Asian productions: Afghan Dreamers (David Greenwald, Afghanistan), a full-length film about a team of Afghan girls secretly working on a robotics project; All That Breathes (Shaunak Sen, India/United States/United Kingdom), which won the Grand Jury Prize at Sundance and the L'Œil d'or for Best Documentary at Cannes, starring two brothers committed to protecting the black kite in New Delhi; and Osho, the Movie (Lakshen Sucameli, India/Germany/Italy), a portrait of the best-known and most controversial spiritual leader of our times based on the first-hand recollections of people who knew him.
These documentaries are competing for a first prize of 25,000 euros and a second prize of 15,000 euros, in both categories for the films' directors.
Short and Medium-Length Films
The short and medium-length documentary films competing for a prize of 3,000 euros are: Haulout (Evgenia Arbugaeva and Maxim Arbugaev, United Kingdom/Russia), Jaime (Francisco Javier Rodríguez, Belgium), La mécanique des fluides (Gala Hernández López, France), Mincéir (Teresa Lavina, Ireland), Miss D (Paddy Hayes, Ireland), Party Poster (Rishi Chandna, India) and Will You Look at Me (Shuli Huang, China), in addition to the two previously-announced Spanish titles Ponto final, by Miguel López Beraza, and Vidres de colors, by Esteve Riambau.