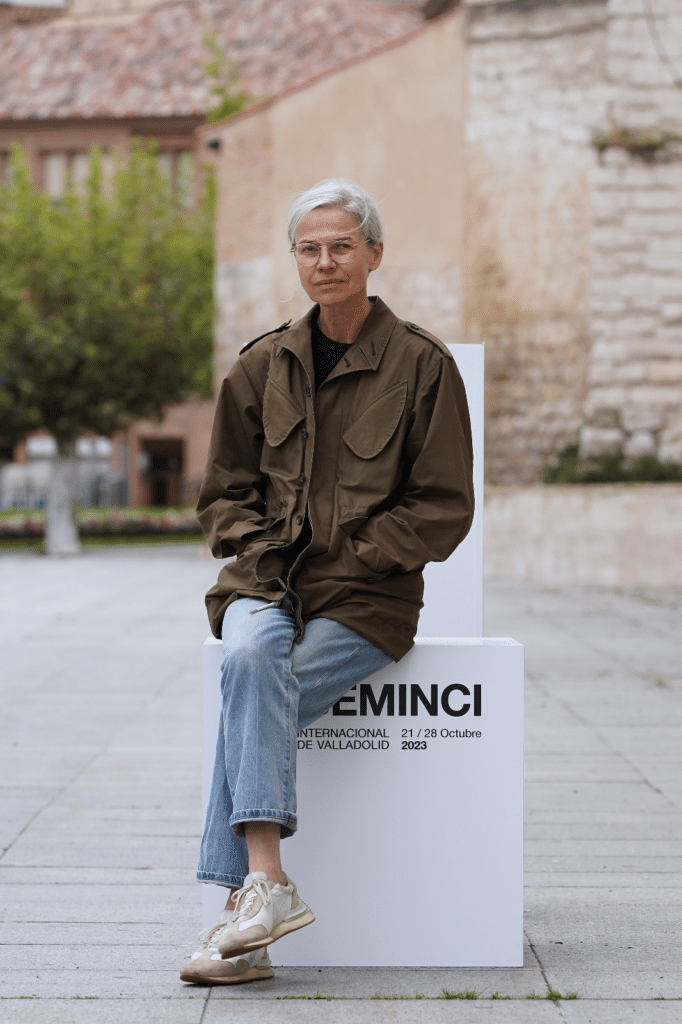 Established as one of the most personal German filmmakers, director Angela Schanelec arrives at the Valladolid International Film Festival with Música, in competition in the Official Selection after winning the award for best screenplay in Berlin.
Updating the myth of Oedipus between Athens and Berlin through the incestuous story of a young man who, after committing a murder, begins a relationship with a prison officer, Schanelec offers the viewer a puzzle where times and places overlap in a story planned "image by image", according to the German filmmaker during a meeting with the media.
"I haven't focused so much on the narrative as on the images, discovering which ones serve me for what I want to tell," explained the director, who stressed the importance of editing in her work process. "It's about finding the architecture and the rhythm of the film, first of all," said Schanelec, for whom ellipses become a fundamental part of the film's composition by allowing her to tell stories that are very extended in time.
"From the beginning of my career, I was very clear that I wanted to speak my own language", reflected the author of films like The Dreamed Path (2016) and I was at home, but… (2019), pieces of a career defined by a distanced, intuitive and refined style film after film until reaching Music, a work with which Schanelec intends that viewers "are able to see what is on the screen and not digest a certain interpretation".