Photographer Cristina García Rodero, winner of the National Photography Award and Medal of Merit in Fine Arts, visited the Hall of Mirrors of the Calderón Theater on October 27, as part of the Kinotico space, to review her life and career as a professional photographer, captured in La mirada oculta, a feature film directed by Carlota Nelson, which will participate out of competition in the Official Section of the 68th Seminci.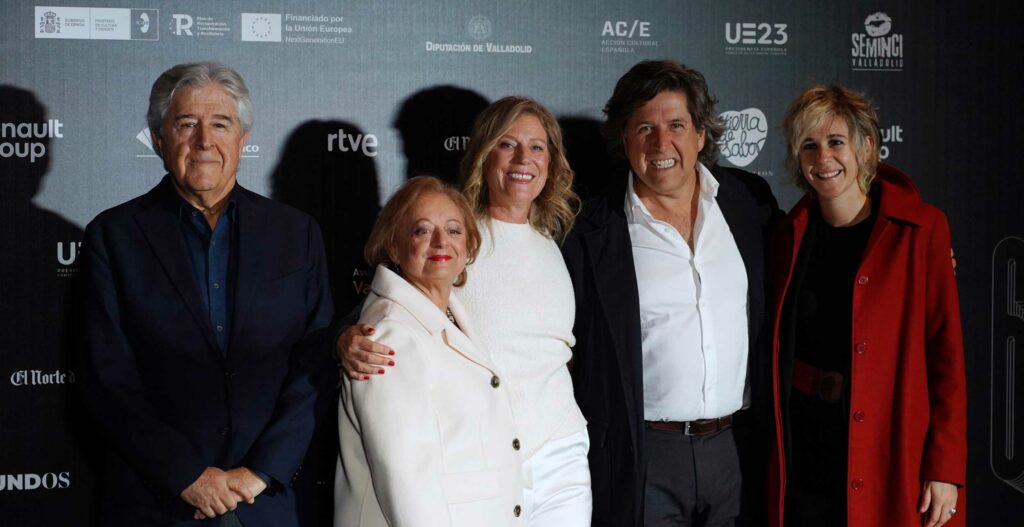 In the film, Nelson brings to the big screen the work of García Rodero, who for more than half a century has given testimony of an unusual Spain, but her extensive unhurried reports from the inside have also sought other cultures and realities. Nelson accompanies her to one of her favorite destinations: India.
The photographer from Puertollano explained why she accepted to star in the film: "I don't like to be filmed at all. I did it for Carlota, because it is impossible to say no to her, she is a genius. She told me that it is necessary that there is a documentary about me to show how I think and how I work".
For his part, Nelson reflected on creative freedom, an aspect that has marked the development of the project: "She always says that it has cost her a lot of effort and sacrifice to work with creative freedom, she has always said that, and on this occasion we have all worked with a lot of freedom".
García Rodero has also told us how she perceives herself and her work: "I am very critical of everything and I think that helps you grow. When I see myself I am usually horrified. That's why for me the protagonists are always my photographs, I'm just an instrument. I'm not afraid to make mistakes because that's what creating is all about. During the interview she also commented on how for her her greatest enemy is the passage of time: "Time has been an enemy in my career. COVID hurt us a lot, it has stolen years of our lives, but I feel very much alive. The film will keep me alive because time will not pass through it".