In the Official Selection, out of competition, Patricia Font's El maestro que prometió el mar (The teacher who promised the sea) was presented this Friday, screened as part of the RTVE Gala. The film is a tribute to the teachers of the Second Republic represented in the figure of Antoni Benaiges, who put into practice in the town of Bañuelos de Bureba, Burgos, an innovative pedagogical method.
His tragic personal story leads to another unavoidable issue: "the thousands of missing people we still have and the graves that are not opened. It was a perfect theme to relate to the teacher, intertwining the plots seemed very interesting to me," said the director.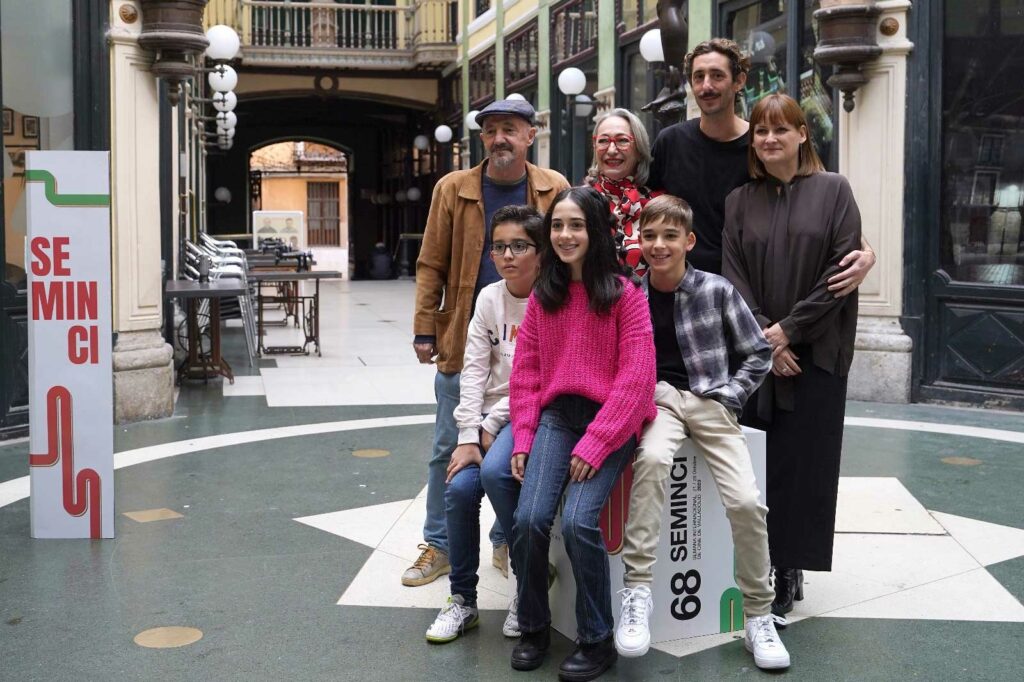 The germ of the film is in the novel by writer Francesc Escribano, also producer of the film "We knew each other from previous projects and, upon discovering his book, I quickly fell in love with the story and I didn't even think about it. It had very dramatic and interesting components, and we immediately started working on it," said Font.
"The story starts in the grave of Briviesca, in 2010, when, thanks to the efforts of the group of historical memory of the town, the grave was opened and the body of the teacher was not found. This story woke up there and since then we have not been able to stop repeating it: books have been written, works have been done… The commitment was also to make a film that could do some good, precisely to help us in the process of personal healing," said Escribano.
Enric Auquer, in the role of Antoni Benaiges – in a cast that also includes Laia Costa, Luisa Gavasa and Ramón Agirre – has tried to capture in the character his "commitment, idealism, necessity, dignity…".