El amor de Andrea
Manuel Martín Cuenca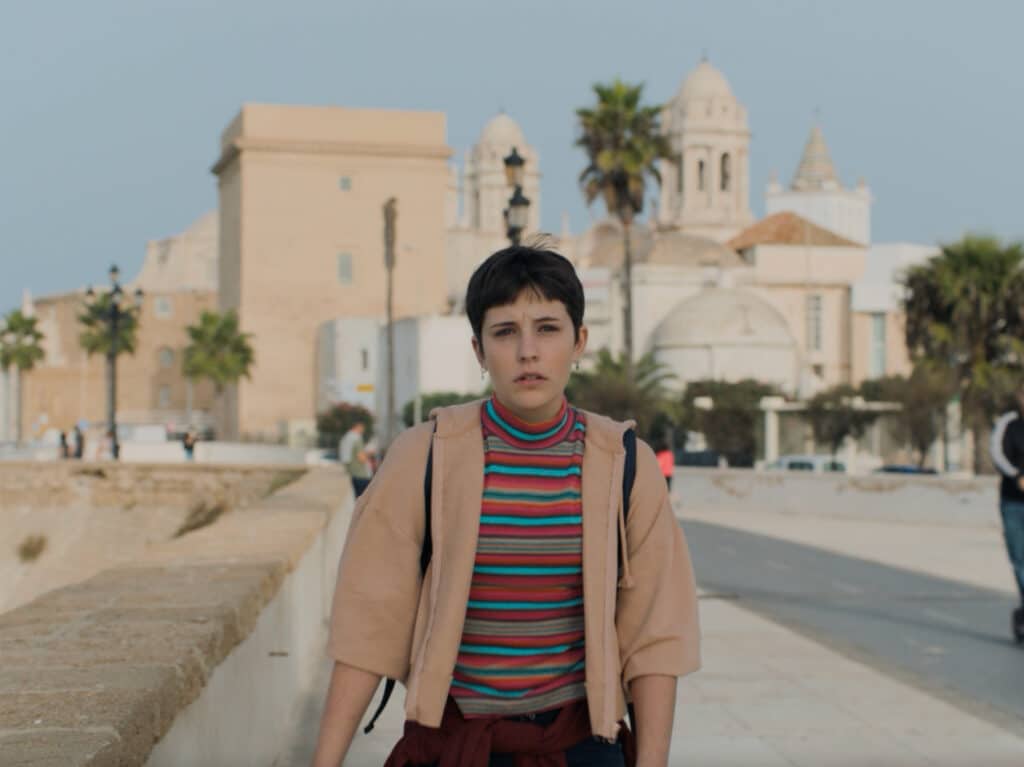 Manuel Martín Cuenca (La flaqueza del bolchevique, Caníbal, El autor, La hija), one of the most prestigious and renowned directors in cinema today, will premiere at Seminci his most intimate and personal film, El amor de Andrea, in which the 15-year-old girl who gives the film its title, with the complicity of her two younger brothers, wants to recover the love of a father who disappeared from their lives when he divorced their mother.
Martín Cuenca portrays again in a very personal way an Andalusian territory that he knows very well, the Bay of Cadiz, and has opted for a debutant cast after a year-long casting in which the director himself and his team saw almost 5,000 people. Shot in chronological order and without any of the performers knowing the script, the film featuring the young Lupe Mateo Barredo in the role of Andrea, and the cast is completed by Fidel Sierra, Cayetano Rodríguez Anglada, Agustín Domínguez, Irka Lugo, Jesús Ortiz, Inés Amieva and Jose M. Verdulla Otero.
Co-written by Lola Mayo (La mujer sin piano, Lo que sé de Lola) and with original music by Vetusta Morla, El amor de Andrea is produced by La Loma Blanca PC, Lazona, Nephilim and El amor de Andrea AIE, in co-production with Alebrije Cine y Video, with the participation of RTVE and Canal Sur Radio y Televisión, financed by ICAA, the support of the Agencia Andaluza de Instituciones Culturales and the sponsorship of Diputación Provincial de Cádiz. Filmax will be in charge of distribution in Spain.
Que nadie duerma
Antonio Méndez Esparza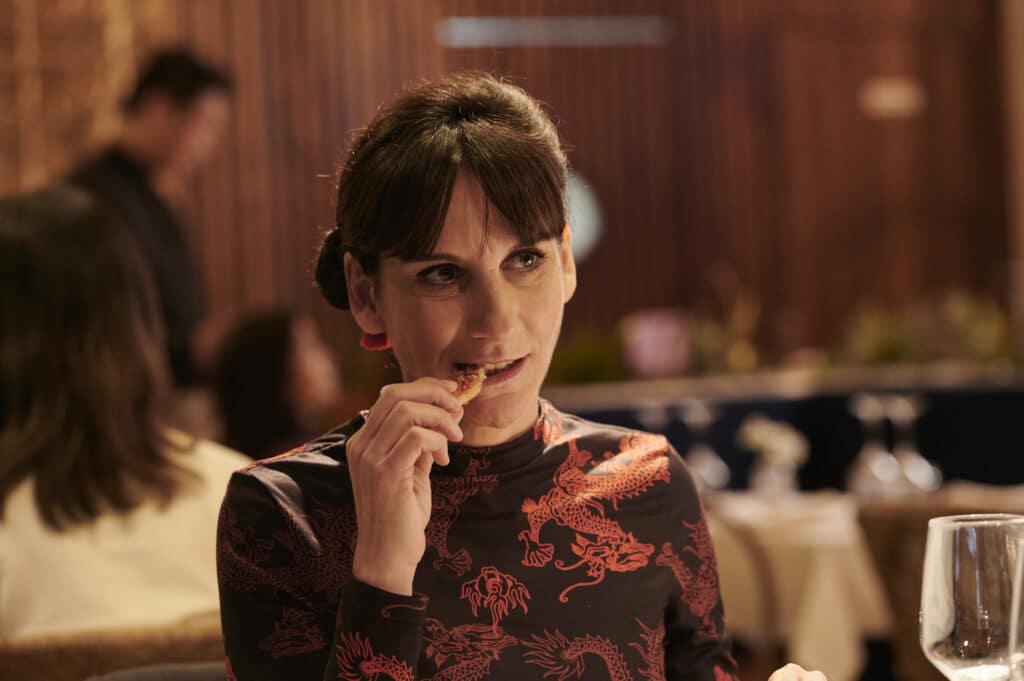 If last year Seminci premiered the adaptation of Juan José Millás' novel No mires a los ojos, this year the Official Selection repeats the adaptation of the Valencian writer with the new film by Antonio Méndez Esparza (Aquí y allí, La vida y nada más, Courtroom 3H). The filmmaker from Madrid, winner of the Critics' Week Grand Prix at the 2012 Cannes Festival for Aquí y allá, and the Fipresci Award at San Sebastian and the John Cassavetes Award at the Film Independent Spirit Awards for La vida y nada más, has chosen for his fourth feature film, the first shot in Spain after a career developed in the United States, the adaptation of Millás' novel Que nadie duerma, whose screenplay is co-scripted by the director himself with Clara Roquet (Libertad).
Shot mostly in Madrid's Usera district, Que nadie duerma is a road movie through a lively and diverse city, with the character and passion of unique characters, played by Malena Alterio, Aitana Sánchez-Gijón, Rodrigo Poisón, José Luis Torrijo, Manuel de Blas and Mariona Ribas. Lucía (Malena Alterio) loses her job as a computer programmer and decides to take a definitive turn in her life to be reborn at the wheel of her cab, recovering her voice. An encounter with a theater producer (Aitana Sánchez Gijón) incites Lucía to let herself be carried away by fantasy, madness and adventure, until she ends up embarking on a revenge against those who have stolen her own story and whom she should never have trusted.
This high-tension film, with a fast-paced soundtrack composed by Goya winner Zeltia Montes (El buen patrón), is produced by Aquí y Allí Films, Wanda Visión and Que Nadie Duerma AIE, with the support of ICAA, Comunidad de Madrid and Impulsa Castilla La Mancha, and with the collaboration of TeleMadrid. Wanda Visión will distribute the film in Spain.
Samsara
Lois Patiño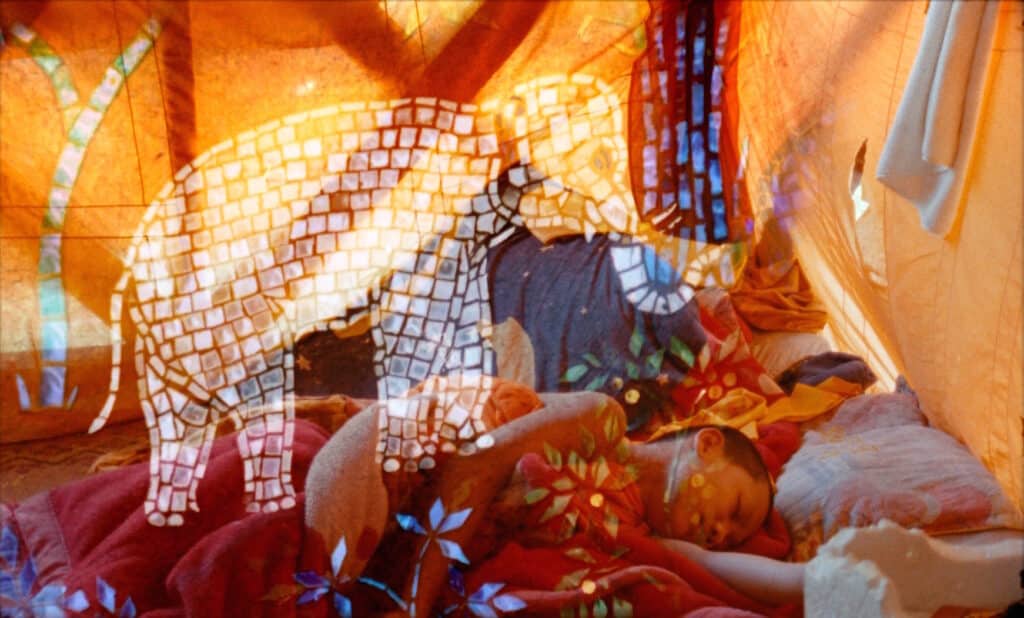 Lois Patiño (Costa da morte, Lúa vermella), one of the most audacious looks of the new Spanish cinema, joins the family of Seminci, which will program in competition his third feature film, Samsara, a film where he deepens his formal exploration of the cinematographic language, investigating the representation of the invisible in cinema, and posing to the viewer the challenge of perceiving the film with closed eyes to turn the room into a space of collective meditation.
Samsara, a Sanskrit term that describes the Buddhist cycle of death and reincarnation, serves Patiño to explore the invisible through a geographical, spiritual and sensory transit. From the temples of Laos, living with adolescent monks, we accompany a soul in its transit from one body to another, through the bardo. The words of the Tibetan Book of the Dead serve as a guide so as not to get lost in the beyond and to take a luminous and sonorous journey that will lead us to reincarnate on the beaches of Zanzibar, where groups of women work in seaweed farms.
Presented at the last Berlin Film Festival, where it won the Special Jury Prize ex aequo in the Encounters Section, Samsara is a Señor y Señora production, financed by the ICAA and supported by Jeonju Cinema Project, with distribution by Atalante Cinema. Written, directed and edited by Lois Patiño, it is produced by Leire Apellaniz (El último verano, Ventajas de viajar en tren), Garbiñe Ortega (Casa Roshell, Violet) and Claudia Salcedo, with cinematography by Mauro Herce in Laos (Mimosas, Lo que arde) and Jessica Sarah Rinland in Zanzibar.
Foremost by Night
Víctor Iriarte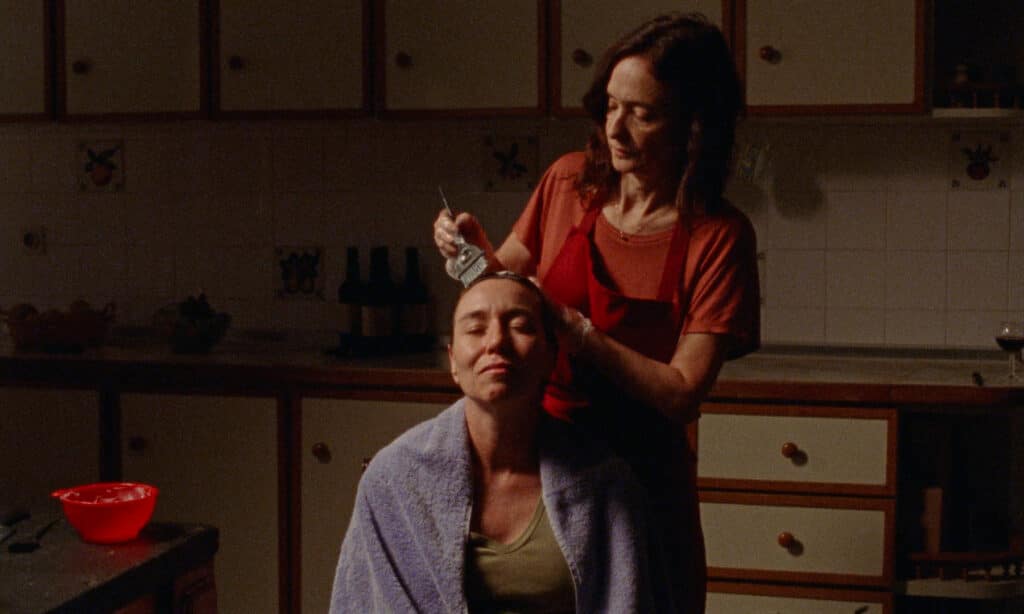 Foremost by Night is the first fiction feature film by Víctor Iriarte (Bilbao, 1976), a filmmaker trained in the creative documentary master's program at the Pompeu Fabra University in Barcelona in 2001 and who teaches and programs as a member of the academic board of the Elías Querejeta Zineskola and the selection committee of the San Sebastián International Film Festival. Co-written with Isa Campo (Maixabel, Entre dos aguas, La próxima piel), it features Goya winner Lola Dueñas (Volver, Mar adentro, Yo, también), Ana Torrent (El espíritu de la colmena, Tesis, Cerrar los ojos) and Manuel Egozkue.
Vera (Lola Dueñas) and Cora (Ana Torrent) meet again in Portugal on the banks of the Douro River to review the story of their lives. Both share the experience of having been mothers -biological and adoptive- of the same child, named Egoz (Manuel Egozkue). Starting from this melodramatic premise (an emotional encounter of three characters looking for their place in the world), Iriarte plays with the canons of the genre, drifting towards a film noir story with three deaths, two robberies and an escape.
Víctor Iriarte worked as assistant director for Isaki Lacuesta in his debut feature Cravan versus Cravan and later as director of photography for the feature film Buenas noches, España (Raya Martin, 2011), presented at the Locarno festival. As a director, he has made several short films and an experimental feature film (Invisible), presented at FIDMarseille. Foremost by Night is produced by Atekaleun in co-production with CSC Films, La Termita Films (Spain), Ukbar Filmes (Portugal) and 4A4 (which from France also participated in the Cannes winning co-production O que arde), with distribution for Spain by Atalante Cinema.
The Permanent Picture
Laura Ferrés
The Permanent Picture is the feature debut of Laura Ferrés, a filmmaker who has been closely followed by Seminci: her final degree project, the fiction short A perro flaco, premiered at La Noche del Corto Español in the 59th edition, and her second work, The Disinherited, in the Official Selection of the 62nd edition, after winning the Leica Cine Discovery Award for best short film at the Critics' Week of the Cannes Film Festival and before winning the Goya Award in the category that year.
The Permanent Picture, a film acclaimed by the critics at its world premiere in competition at the Locarno Film Festival, is one of the most stimulating works of the year. Starring newcomers María Luengo and Rosario Ortega, the action begins in a southern town where Antonia, a teenage mother, disappears in the middle of the night. Fifty years later and many miles to the north, Carmen, a somewhat introverted casting director, must find people to tell her memories after changing cities. During her search, Carmen meets Antonia, an impulsive woman who invades her loneliness. Laura Ferrés co-wrote the screenplay with Carlos Vermut (Quién te cantará, Mantícora) and the Argentine Ulises Porra (Carajita). The Permanent Picture is a story within a story about a woman who pursues another woman, eager for adventure; a melodrama with non-professional actors not exempt from touches of absurd humor. The film is a production between the Spanish companies Fasten Films and Materia Cinema and the French company Le Bureau, with the support of TV3, sold abroad by Be for Films, and distributed in Spain by La Aventura.