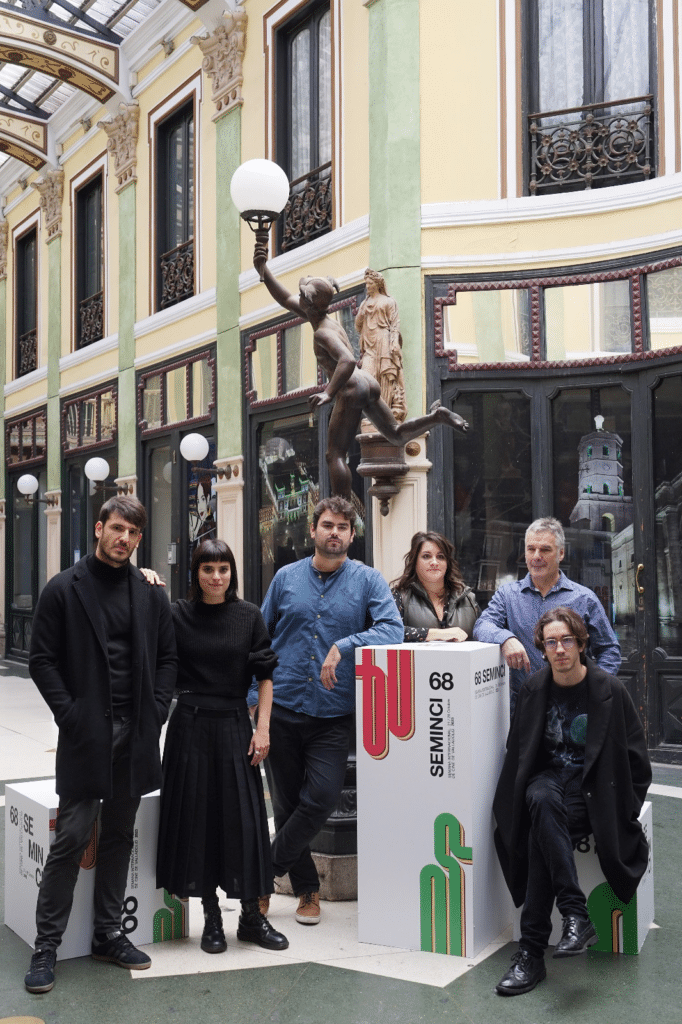 The Negu Collective, formed by a group of friends trained at ESCAC, has just received a special mention at Locarno with its Negu Hurbilak, which is participating in the Meeting Point of the 68th Seminci. "We don't know how to work in any other way than as a collective," said Ekain Albite, who said that all the members of the collective met in the first Cinematography course and have continued working together. After Erroitz, their first project, and the medium-length film Uhara, they have taken on a feature film that deals with one of the most sensitive issues in the country: ETA.
Three members of the group, Albite himself, Adrià Roca and Mikel Ibarguren, accompanied by the film's actress, Jone Laspiur, visited the Seminci set, where they talked about the process of the film in front of the Kinotico cameras. After the first interview with them," said the actress, "I didn't really know what they were proposing. If it was a short or a feature film; they were talking to me about a character that was not yet built, about a script that was not yet written… I sensed that it was something different from everything I knew and I said yes".
And indeed, the creative process, character building and filming had parallel lives. "For the three of us, who were born in the Basque Country, 2011 was a very special time. While we were gathering all the information for the film and talking to people, we felt that the wounds of the conflict are still open and very present, and that we were not represented by the filmographies made about it so far; it is a very complex subject and sometimes it has been spectacularized," explained Albite in allusion to himself, Ibarguren and Laspiur.
The pretext was to represent an escape, but in the process of gathering information they encountered "a lot of silence and a lot of fear of speaking". Silence took the form of a character and became the real protagonist of the film. The choice of waiting, "waiting with no news of anything", is due to the reality that their interlocutors conveyed to them in the process.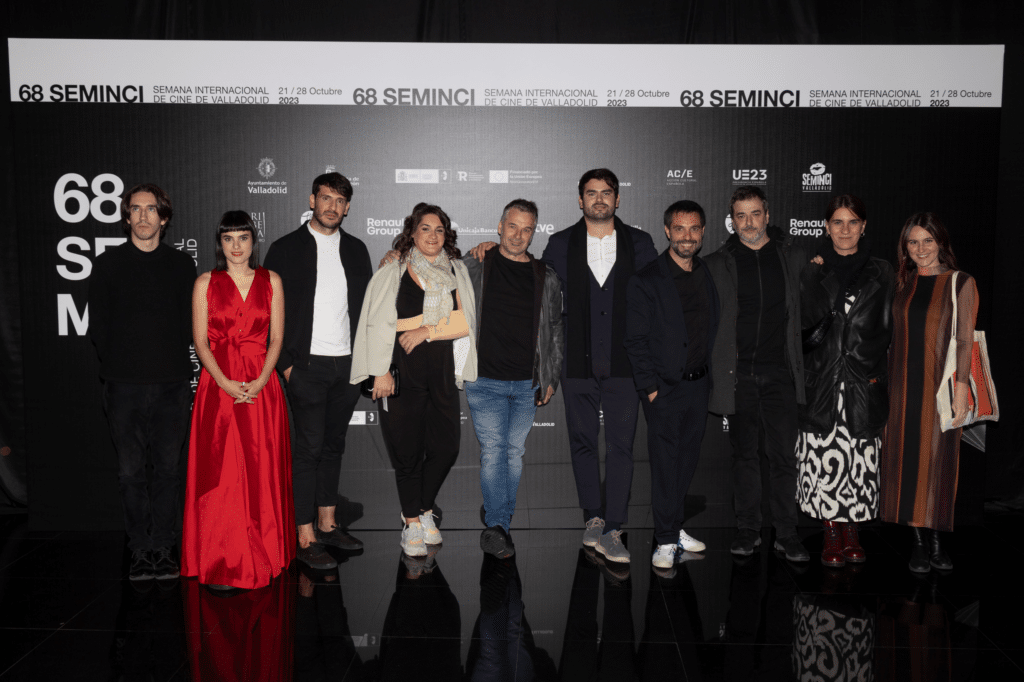 A modulation that was transferred to the montage and the search for the limits of an image. "When is an image exhausted? What happens when nothing happens? Behind that question there is a very beautiful reality", the authors have expressed. And even more so when it is shared with a whole village that does not understand anything other than the most absolute naturalness during the filming process and that, at times, really seeks to facilitate the escape of the actress in a blurred border between scripted fiction and social reality lived for years.