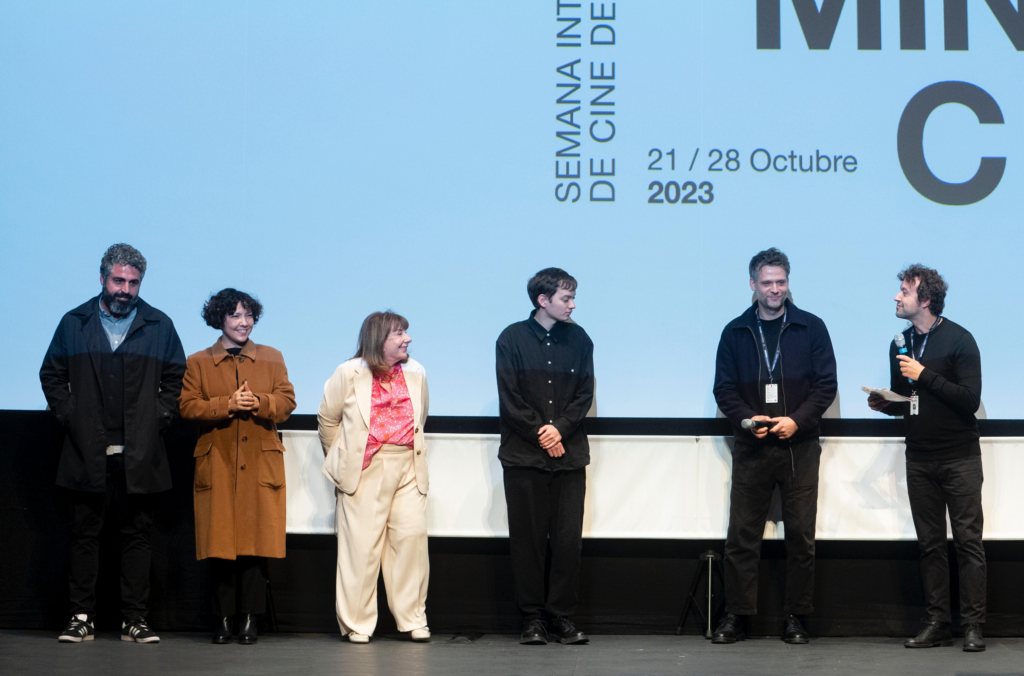 The screening in joint sessions of the short films in competition in the Official Selection is one of the novelties of the 68th Seminci and the first three were programmed in the afternoon of the opening day at the Teatro Zorrilla. They are Krokodyl, by Dawid Bodzak; Jill Uncredited, by Anthony Ing, and Aitana, by Marina Alberti. During the screening, the directors and Jill herself, the protagonist of the short film that bears her name, were present to present their works and, later, to talk with the audience.
An intimate story
Marina Alberti, granddaughter of the legendary poet Rafael Alberti and writer Maria Teresa Leon, filmed in Aitana a tribute to her mother, whose name gives title to the short film, and a fragmented memory on which the threat of oblivion looms. About the construction of the film, Alberti said that "I had been thinking about it for a long time".
The film, as he explained, went through different phases in the creative process: "At first I wanted to make it about my grandmother, but as time went by, when we decided to film and using the family archive, we wanted to start filming my mother, who is now very old".
José Alayón, producer and husband of Marina Alberti, also added what it was like to work in a family environment: "It was very intimate for me because it is still a mother-daughter relationship, but I loved the process. We decided not to get out of bed because we didn't want to force things".
End-of-studies work
David Bodzak plays with different elements: a young man, a video game and a monster that longs to come to the surface. With these elements, Krokodyl, his promising, sophisticated and perverse end-of-studies work, which competed at the Cannes Critics' Week, Bodzak employs airs of Nicolas Winding Refn and Julia Ducournau for a giallo that updates the codes of the genre.
The clichés, which represent a fundamental part of the short film, are for Bodzak "a way for the characters to be perceived as losing love". Speaking of the film's perspective, which can seem feminine, Bodzak explains, "When we were working with the script we didn't know if it was her point or mine. It was a mix and for me it still is."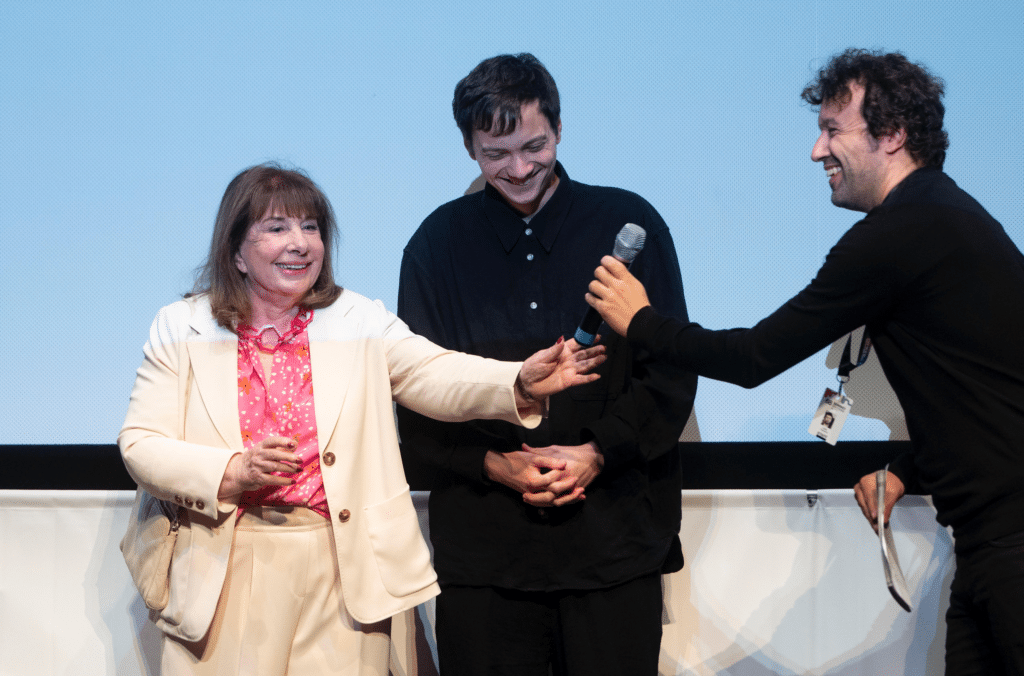 Tribute to the extras
For his part, Anthony Ing makes a particular tribute to the profession of Jill Goldston, who goes through hundreds of frames to find the hidden and omnipresent face of this woman since the sixties.
Ing told the audience how he met Goldston: "I found her on an internet forum doing research and she gave me a list of almost 2,000 films in which she appears. I spent a long, long time looking for the films". Jill, at last, has come clean and confesses to being "delighted" to have been able to dedicate her life to filmmaking.