Teresa
Paula Ortiz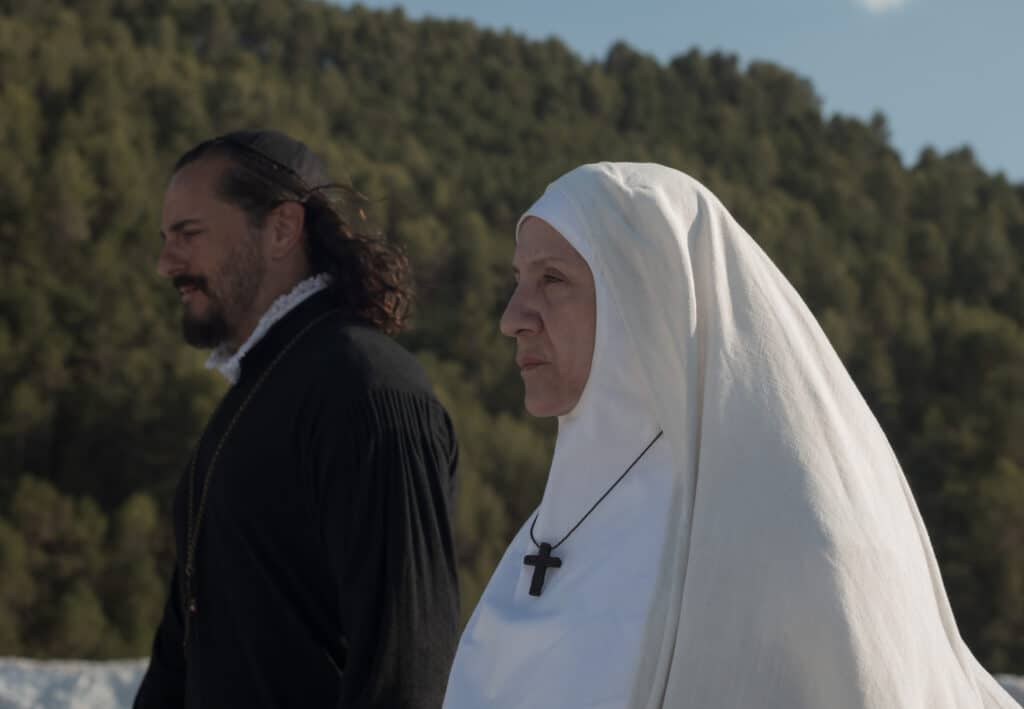 The Official Selection of the 68th Seminci will premiere, in this case out of competition, four other Spanish productions. Teresa is the fourth film by Zaragozan director Paula Ortiz and adapts the play La lengua en pedazos, by the Princess of Asturias Award for Literature Juan Mayorga. Based on the figure of St. Teresa of Jesus, the film is posed as a battle between one of the most brilliant minds of our culture against an inquisitor who wants to burn her or save her. Teresa is also a double duel: dialectic between religious freedom and Catholic fundamentalism, and interpretative, with its protagonists, Blanca Portillo and Asier Etxeandía, in a state of grace.
Paula Ortiz (La novia) returns to the first major festival that recognized her career as a feature film director: the Pilar Miró Award for Best New Director at the 56th Seminci for her debut feature, De tu ventana a la mía. Teresa, which also includes Greta Fernández (La hija de un ladrón, Unicornios) in its cast, is produced by Bluebird Films, Inicia Films (20.000 especies de abejas, La maternal, Las niñas, Verano 1993), La Lengua en Pedazos A.I.E. and in co-production with Portugal's Nu Boyana, with Alex Lafuente and Valérie Delpierre as producers. Teresa has the participation of RTVE, Orange and Aragón TV and the financing of ICAA, ICEC and Madrid City Council. BTeam Pictures is distributing the film in Spain.
Mamacruz
Patricia Ortega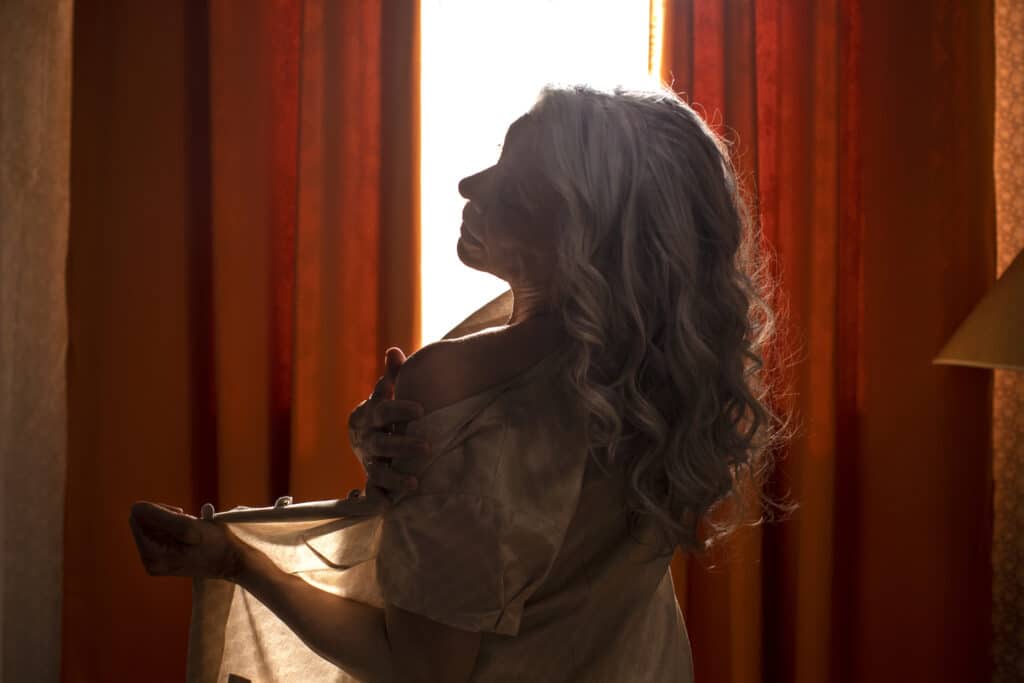 The Official Section of Seminci will also program out of competition Mamacruz, by Venezuelan filmmaker Patricia Ortega, who returns to Seminci after winning the Rainbow Spike with her second feature film, Yo, imposible, programmed in the Meeting Point section of the 63rd edition. Kity Mánver is the absolute protagonist of this film in which she gives life to Cruz, a grandmother who has not known what an orgasm is for decades. One day, surfing the Internet, she begins to feel again desires and sensations that she thought were already extinguished. Cruz struggles to reconcile her deep religious beliefs with this new sexual and sensual awakening that has suddenly come into her life.
Patricia Ortega co-signed with José Ortuño (The Extraordinary Tale, Ánimas) the screenplay for Mamacruz, an empathetic portrait about femininity, desire and sexuality in adulthood that was the only Spanish production selected for the Sundance Film Festival. The film is produced by La Claqueta PC, Pecado Films and Mamacruz AIE with Olmo Figueredo (Tu hijo, La trinchera infinita, El universo de Óliver) and José Alba (Viaje al cuarto de una madre, Cerrar los ojos) as executive producers, with distribution by Filmax.
El maestro que prometió el mar
Patricia Font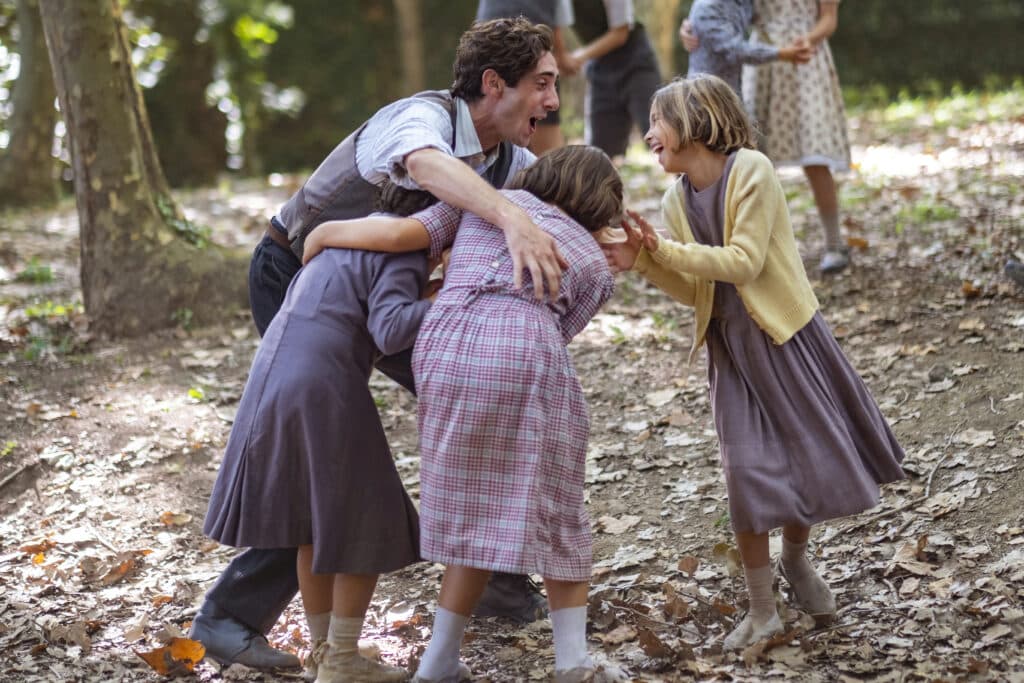 El maestro que prometió el mar is the second feature film by director Patricia Font (Café para llevar -Goya Award for Best Short Film-, Gente que viene y bah). A production of Minoria Absoluta, Lastor Media, Filmax and Mestre Films AIE, with the participation of RTVE, Movistar+ and TV3, the support of ICAA and ICEC, the participation of CreA SGR and the financing of ICO and the City Council of Briviesca, with Paco Escribano, Tono Folguera, Carlos Fernández and Laura Fernández Brites and David Felani in the production. The film is based on the book of the same name by Paco Escribano and has been adapted for the big screen by Albert Val.
The film, which will be programmed at the RTVE Gala, stars Goya award winners Enric Auquer (Quien a hierro mata, La vida padre) and Laia Costa (Cinco Lobitos, Un amor) and immerses us in the true story of Antoni Benaiges, a teacher from Mont-Roig del Camp (Tarragona), who before the Civil War was assigned to the school in Bañuelos de Bureba, a small town in Burgos. The film interweaves past and present through two plots that build a story about memory and the importance of not letting our recent history fall into oblivion. Filmax will distribute the film in theaters.
The Movie Teller
Lone Scherfig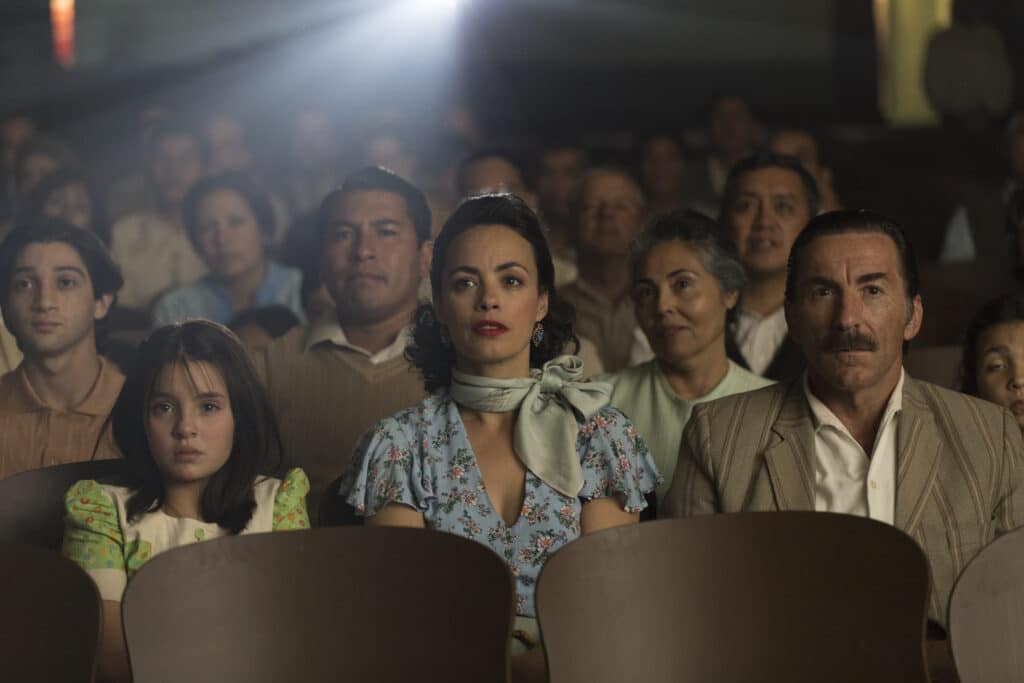 The Spanish presence in the Official Selection will be completed with the already announced The Movie Teller, an adaptation of the novel of the same name by Chilean National Literature Prize winner Hernán Rivera Letelier, directed by Danish filmmaker Lone Scherfig (An Education, Italian for Beginners), which will open the 68th edition of the Valladolid International Film Week on October 21