Room 5 of the Broadway Cinemas was the place chosen for a new meeting between audiences and filmmakers. On this occasion, the protagonists were young people between 15 and 20 years old who have been part of the European project Young Programmers. They have been responsible for presenting and moderating a discussion with the director of Muyeres, Marta Llana, and Raül Renfree, musical director of the film.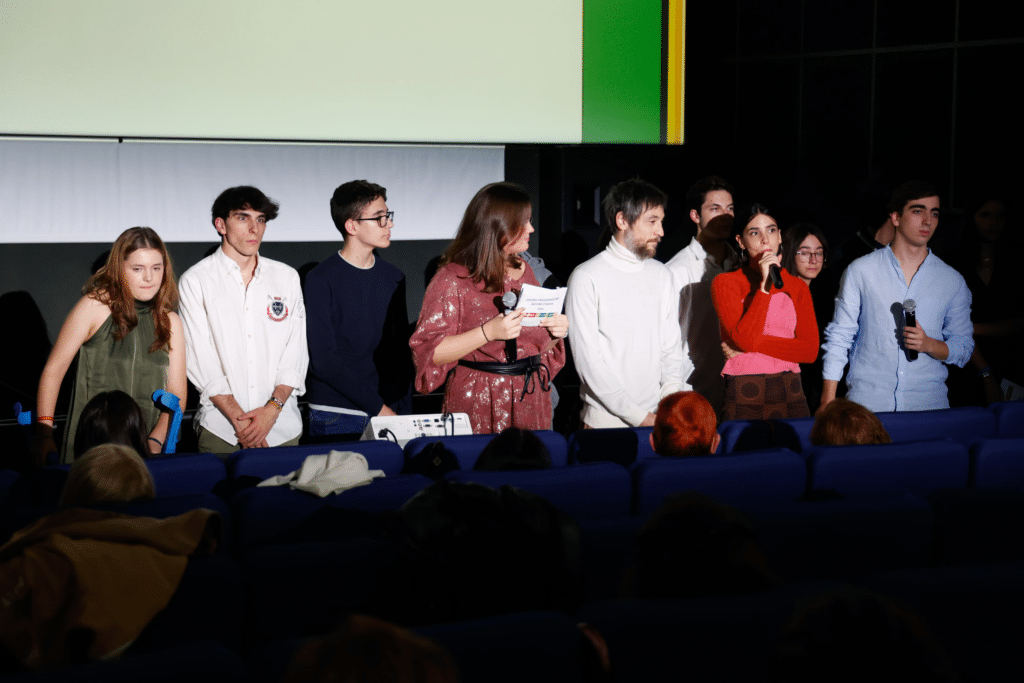 One of the main pillars of the new Seminci management is the educational aspect. Therefore, in addition to promoting Miniminci and Seminci Joven, one of the novelties of the 68th Seminci is the launching of the project Jóvenes Programadores Seminci – Moving Cinema. This activity has been carried out together with the A Bao A Qu Association and has had the participation of 15 young people.
This whole project has been done with the aim of advancing the study of cinema and its codes in different contexts, especially in those related to the school community. As a result, students have participated in the selection and curatorship process of a film that has been part of the festival, as is the case of Muyeres.
The young people involved in the project met in person on seven occasions between September 29 and October 20. The objective of these sessions was to view three titles pre-selected by the Seminci programmers and the Moving Cinema team. They also served to discuss in depth and reach a consensus on the programming criteria, both cinematographic, cultural, thematic and narrative.
Finally, the film chosen by consensus was Muyeres, a film that they were responsible for presenting to the public in an activity within the Diálogos Dama section. After the screening of the film, the students moderated a discussion with the filmmakers and the audience.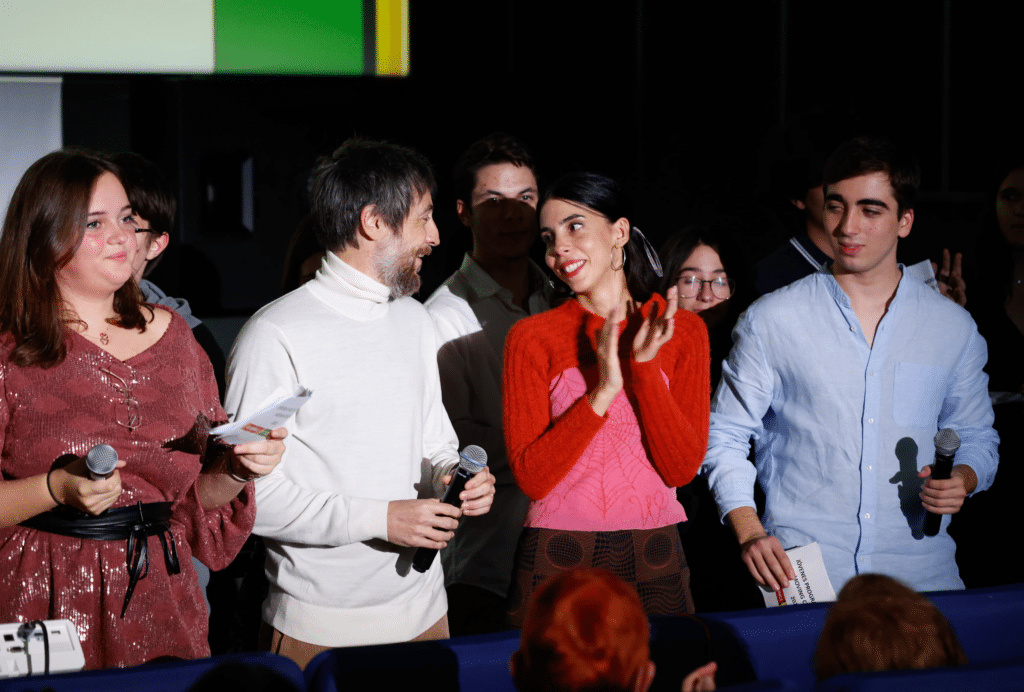 During the talk, the students have reflected with the director on the main lessons that the film intends to evoke, such as the reflection on the passage of time, the importance of not forgetting our origins and not letting the footprint of our ancestors die. They have also been discussing with Marta Llana, director of Muyeres, about the decision to develop the film in black and white. Finally, they posed a series of questions to Raül Renfree, musical director of Muyeres, focused on the importance of music throughout the film, as well as the choice of the tracks and the search for the women who appear interpreting the Asturian romances of more than 500 years of history such as "Blanca, Flor and Filomena".