Marta Ruiz de Viñaspre, Néstor López, Carmen Vaquero and Leandro Martín Puertas are the members of the jury that will choose the winning film for the FUNDOS Award to the work that best reflects the phenomenon of social transformation and innovation
Sweet Dreams', 'Qing Chun', 'A batalha de Rua Maria Antonia', 'La Bête Dans La Jungle', 'Chlopi', 'Femme' and 'Nina et le secret du Hérisson' are the films nominated for this award
The jury that will deliberate the film deserving the FUNDOS Award to the work that best reflects the phenomenon of social transformation and innovation in the 68th edition of Seminci is formed by Marta Ruiz de Viñaspre, Néstor López, Carmen Vaquero and Leandro Martín Puertas.
The team formed for this mission will have to choose between the following cinematographic works that opt for the award: 'Sweet Dreams' by Ena Sendijarevic, 'Qing Chun' by Bing Wang, 'A batalha de Rua Maria Antonia' by Vera Egito, 'La Bête Dans La Jungle' by Patric Chiha, 'Chlopi' by Dorota Kobiela Welchman and Hugh Welchman, 'Femme' by Sam H Freeman and Ng Choon Ping and 'Nina et le secret du Hérisson' by Alain Gagnol and Jean-Loup Felicioli.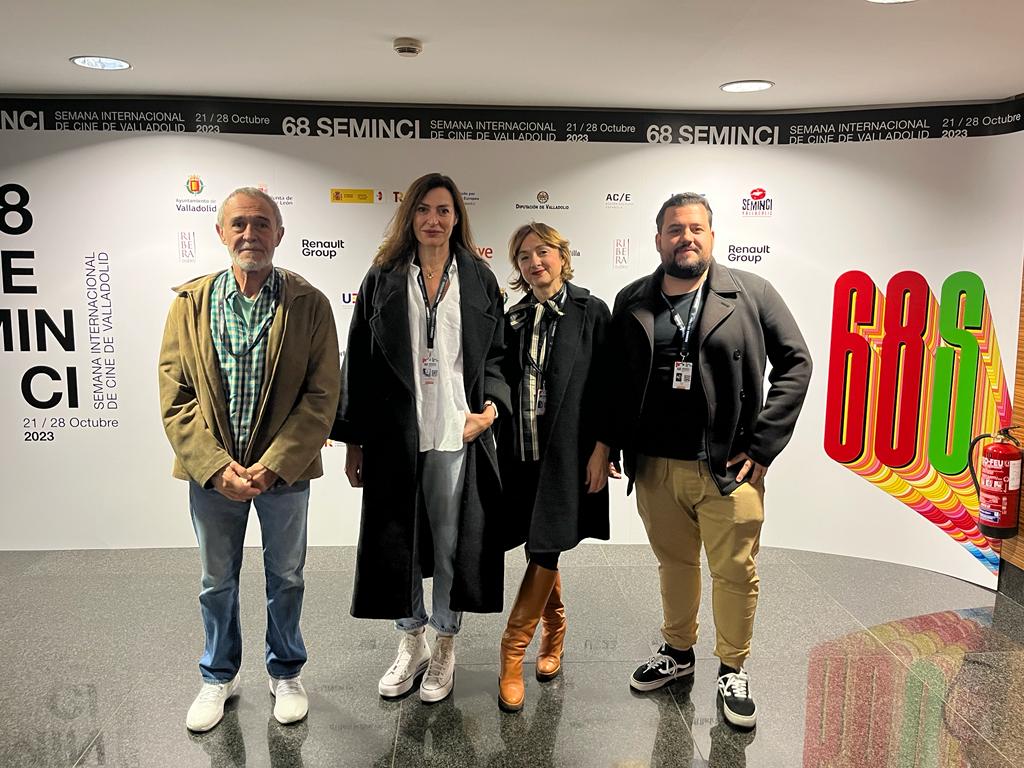 Marta Ruiz de Viñaspre, an actress linked to the theater world and winner of the Actors and Dancers Union of Castilla y León acting award, faces this task "as a challenge" and "with great enthusiasm", in addition to considering it "a fortune to be able to participate this year in Seminci as a jury member".
Néstor López, founding filmmaker of the production company Filmakers Monkeys and Goya award for best documentary short in 2021, emphasizes that this task represents "responsibility". "As members of the jury, we can change a person's life if we give them an award," but "what is even more important, we can change the useful life of a film when we believe it deserves it," said López.
Carmen Vaquero, vice-rector of Communication, Culture and Sports at the University of Valladolid (UVa) and doctor in Law, emphasizes about the FUNDOS Award that "in the 21st century, the idea of innovation is the one that must prevail to help us make a better world", always accompanied by a "social perspective".
Leandro Martín Puertas, member of the Board of Trustees of FUNDOS, invites to continue with the collaboration between the Foundation and Seminci and to extend it "365 days a year" through the FUNDOS Forum Auditorium in Valladolid, "an exceptional hall located in the center of the city".