Sibar-Te means sewing in Caló. And precisely with needle and thread they sew this project of labor insertion from the Pajarillos Educa Association, under the coordination of Miriam Alonso. It is aimed at girls who have dropped out of school at the age of 16, almost all of them teenagers who find in this activity a way of training, including a certificate, beyond the usual academic channels.
This year the group includes 15 young women between 16 and 23 years old, three of them veterans. A group of 10 of them visited this morning the showroom of the International Film Festival of Valladolid to see, first hand, the work done by the designers involved in the festival.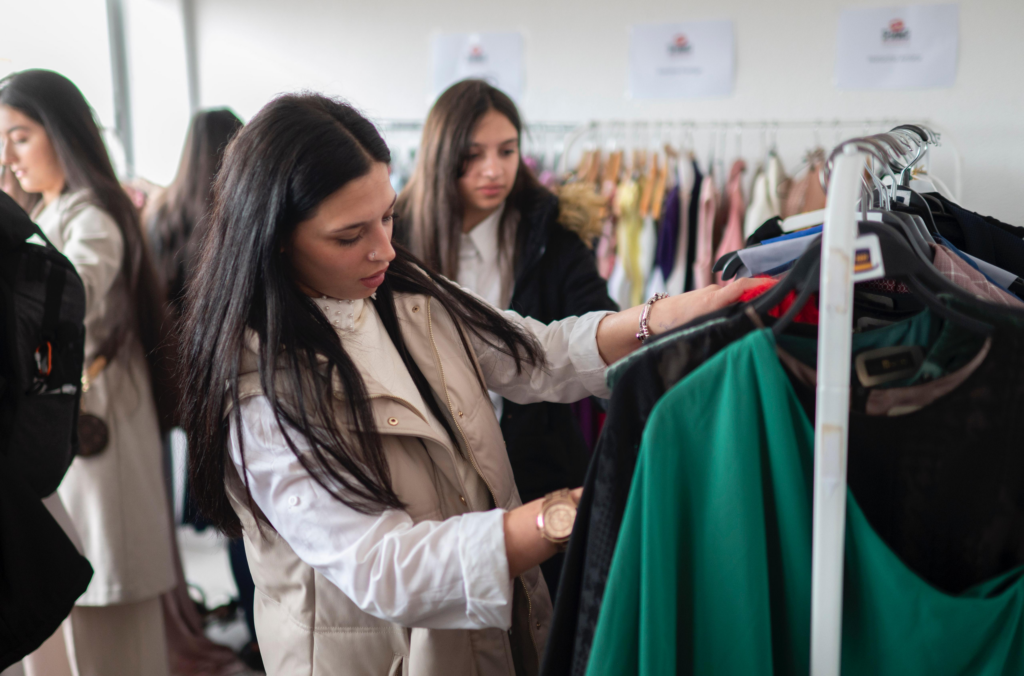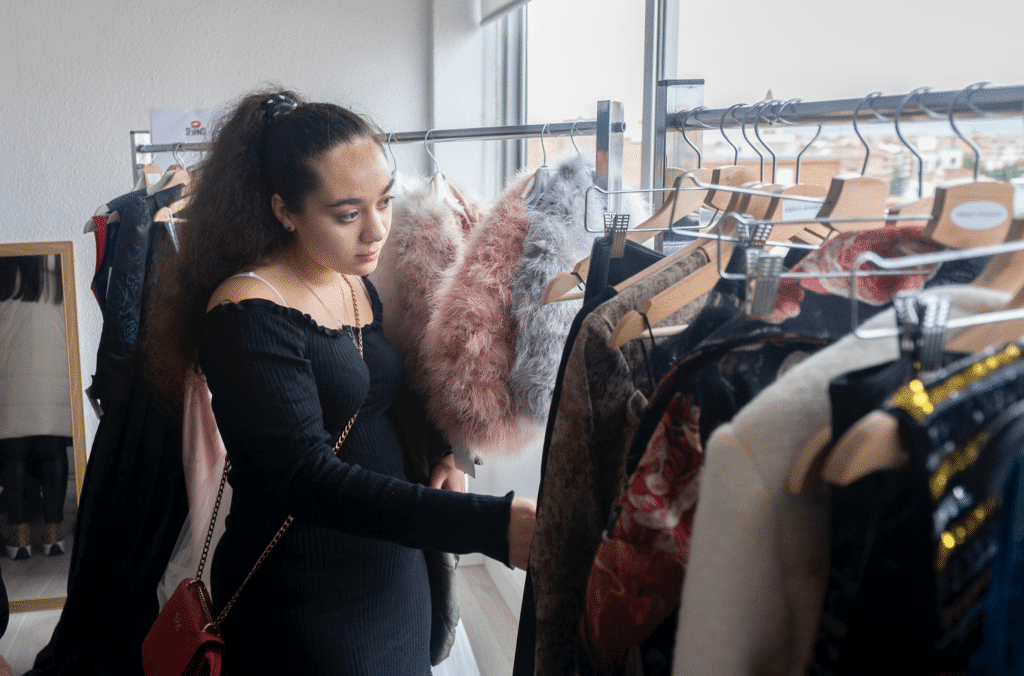 Natacha Arrranz (Natacha Arranz Atelier) and Ana Canaan, representing the 23 artists from Castilla y León who offer their creations, fashion, accessories and jewelry to the guests of the 68th Seminci.
Work, technique, perseverance or specialization are some of the key words of a profession as creative as it is hard. "This is not an 8 to 5 job; you never know when you're done," Natacha explained. "And, when you finally finish with one collection, you start with the next one," added Ana.
The young beginners still don't know which specialty they would like to pursue. "It's good to start out knowing everything, but then it's even better to specialize," said Ana, who in addition to designing clothes is a renowned milliner.
Participation in festivals offers additional visibility opportunities. Ana Canaan, she told them, was given the opportunity to dress an actress for the Goya Awards after wearing one of her dresses on the Seminci carpet. "That actress won the award and everyone was able to see my creation. I don't know how much that visibility can be valued economically at the Goya Awards, but I know that "placing" a creation at the Oscars costs 400,000 dollars. At the moment, Miriam Alonso's goal is for these pupils to create their own businesses, and not only in the field of fashion or design. Training in textile printing, nails or make-up is also aimed at this purpose.