The Independent Film Market (MERCI) closed its third edition with a brief event at the Broadway Cinemas. This initiative, which is taking place for the first time in Valladolid, has been co-organized by the Seminci and the Association of Independent Film Distributors (Adacine), made up of the 16 main Spanish companies dedicated to the distribution sector in the world of cinema.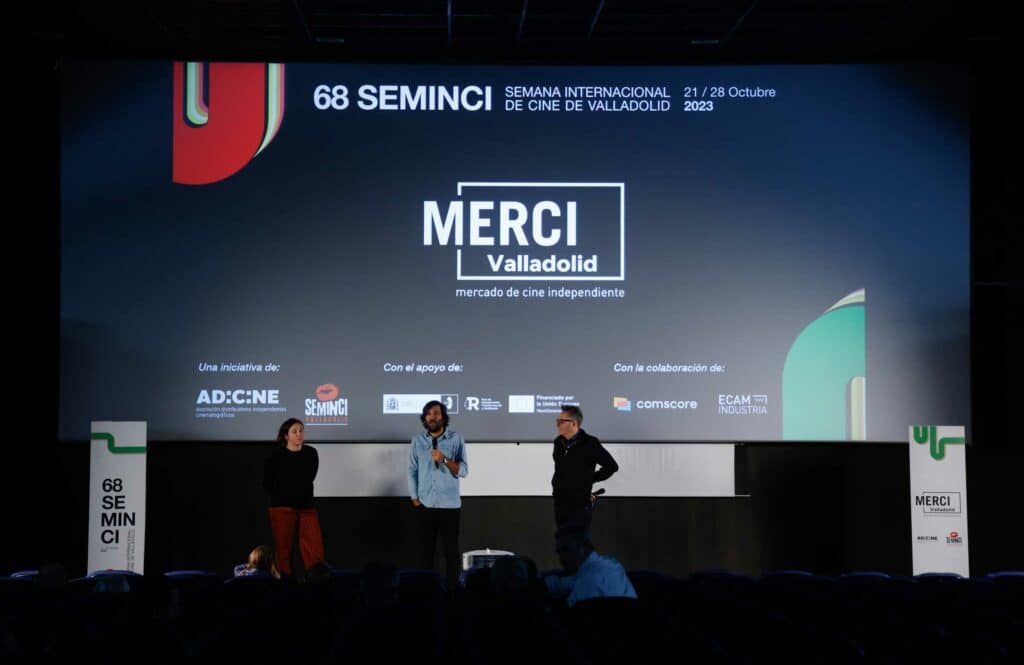 MERCI Valladolid, the only initiative of its kind in Spain, aims to promote independent and auteur cinema. For this reason, the Broadway Cinemas have premiered, during the last three days, the most anticipated independent and auteur films of the season. These feature films are scheduled to arrive in theaters at the end of 2023, thanks to the different distributors that make up Adacine.
The closing gala was attended by Olimpia Pont, organizer of MERCI Valladolid, and Enrique Costa, co-president of Adacine, as well as José Luis Cienfuegos, director of Semana de Cine, who also spoke.
Enrique Costa, co-founder of Elástica Film and co-president of Adacine, declared that the association is very satisfied with the work done during these days. He also announced his intention to continue carrying out this project in the city of Valladolid, on the occasion of the Seminci.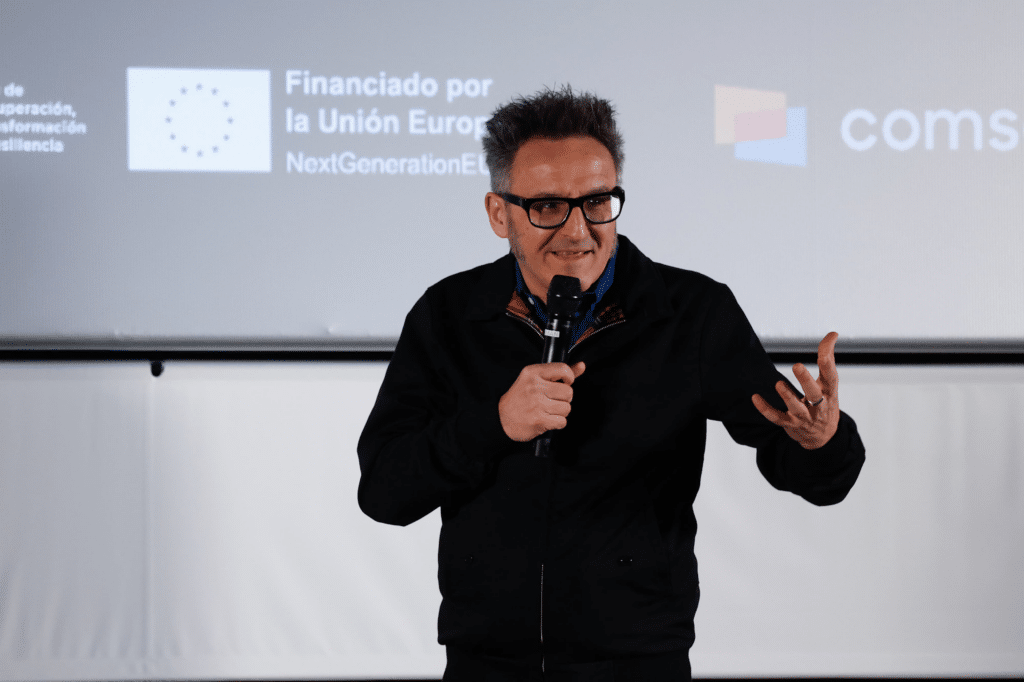 Meanwhile, José Luis Cienfuegos reiterated his gratitude to Adacine for counting on the Valladolid International Film Festival to develop the third edition of this project. He also thanked the exhibitors who have come to Valladolid during these days and the distributors who have screened their films at MERCI Valladolid. Finally, he ended his speech by bidding farewell to those involved in this edition of MERCI until next year, since the intention of the organizers of Seminci is to continue carrying out this project for many years to come.