The second day of screenings in joint sessions of the short films in competition of the Official Selection has premiered six short films this Sunday, September 22 at the Teatro Zorrilla. They are Lemon Tree, by Rachel Walden; Sonido: Ivans & Tobis by Diogo Baldaia; Eeva, by Morten Tšinakov, Lucija Mrzljak, Lucija Mrzljak; Nada de todo esto, by Francisco Cantón and Patricio Martínez; Wander to Wonder by Nina Gantz, and Howling, by Aya Kawazoe. Rachel Walden and Diogo Baldaia were present during the presentation and the subsequent colloquium.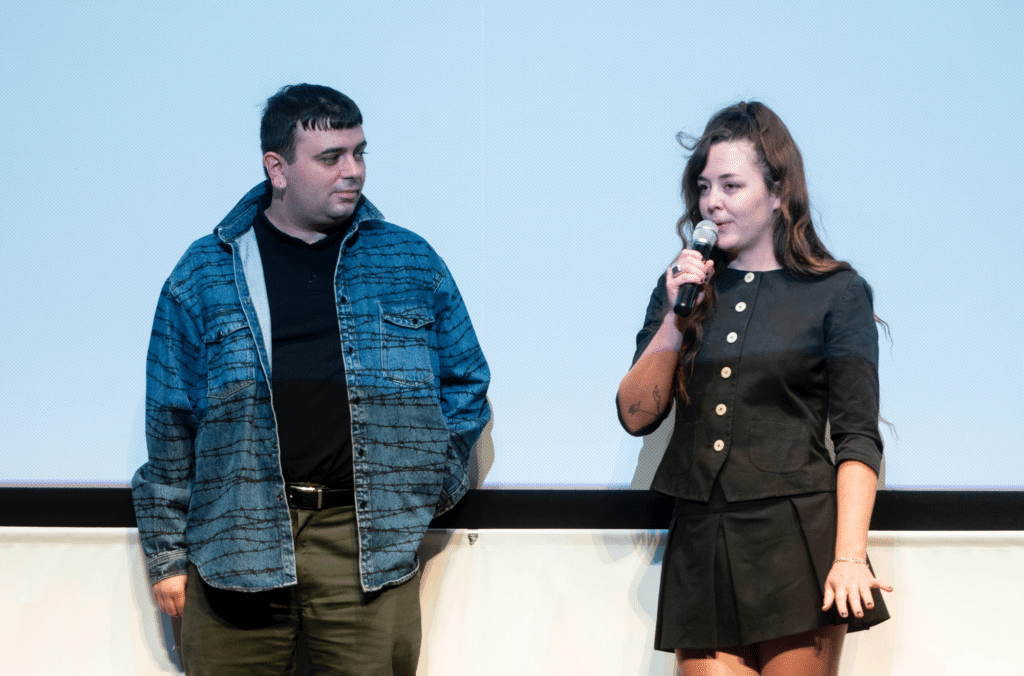 Lemon Tree is a short film directed by Rachel Walden in which the roles between father and son are exchanged. About this issue, Walden explains, "I wanted to convey the moment when you feel that your parents are human and let you down." He has also reflected on the young protagonist and how many of his reactions are spontaneous, as they didn't want to reveal to him what was going to happen in each scene: "The boy didn't know things like that his character was going to win the lottery or that the rabbit was going to die. We asked his mother's permission to do it this way and record his real reactions to these situations".
The Portuguese short film Sonido: Ivans & Tobis is a cry to the overexposure to violence experienced by young people of the new generations. Baldoia, its director, has pointed out that there are two clearly differentiated parts: "The first part is the experimentation with sound and the second is about how they crystallize the experiment and need to get that energy and violence out. Violence is in these children since they were born, even if they want to avoid it, they can't do it.
On the other hand, Eeva tells the story of a woman's mourning process after the death of her husband; Nada de todo esto, an adaptation of Samanta Schweblin's novel of the same name, which premiered at Cannes, tells the story of how a mother and daughter sneak into a villa in Buenos Aires; Wander to Wonder reflects in stop motion on the loss of the meaning of life and Howling moves away from conventional horror to enter the mind of a man who sees his own face in the corpse of his brother who has just died.