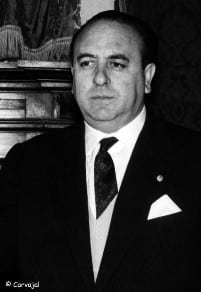 Antolín de Santiago y Juárez
1956 - 1973

Born in Salamanca, Antolín de Santiago y Juárez spent his childhood in Olmedo (Valladolid) and returned to his homeplace to complete his college training.
After graduating in Law, he worked as a journalist and qualified accountant, as well as filling several positions in the state's administration.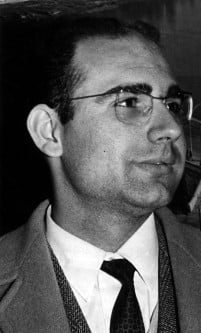 Carmelo Romero
1974 - 1975

Born in La Rioja,he founded and directed a number of film societies before becoming the director of the Teatro de Cámara Corral de Comedias . Between 1974 and 1975, he directed the Valladolid Film Festival.
A member of FIAPF's International Committee of Festival Experts, he has collaborated since 2001 with the Málaga Film Festival, the Montreal World Film Festival and the Biarritz International Festival of Audiovisual Programmes.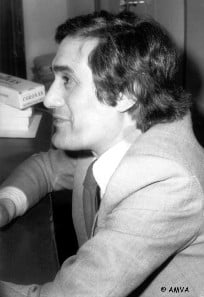 Rafael González Yáñez
1976 - 1977

A lecturer at Valladolid's Escuela de Publicidad (INCA ) and a journalist by vocation, Rafael González Yáñez was appointed director of the Valladolid International Film Festival in 1976 and held that position during the following two editions.
After leaving the Festival's steering committee in 1983, this Valladolid-born journalist started up several radio stations in Madrid, Almería and the Basque Country.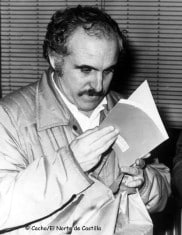 Fernando Herrero
1978 - 1983

Born in Zaragoza, he graduated in Law by the University of Madrid and joined the Festival's steering committee between 1978 and 1983.
Among his achievements, mention must be made of his contribution as a founder of the University of Valladolid's Chair of Drama and of the city's School of Drama.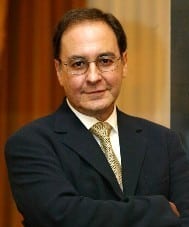 Fernando Lara
1984 - 2004

Born in Madrid, Fernando Lara studied Journalism and Arts in the same city before teaching film at the Colegio Santa María de los Rosales.
Between 1984 and 2004 he combined the direction of the Valladolid International Film Festival with his collaborations for the Berlin Film Festival and his participation in the summer courses of Madrid's Universidad Complutense. From 2005 to 2009 he held the position of director at Spain's Instituto de la Cinematografía y de las Artes Audiovisuales (ICAA).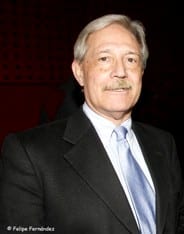 Juan Carlos Frugone
2005 - 2007

A writer and a film critic, Juan Carlos Frugone remained involved with the Valladolid Film Festival since 1984, although his work as the SEMINCI's director stretched over a three-year period: from 2005 to 2008.
He was born in Buenos Aires and developed his professional career both in his native Argentina and in the US and Spain, where he settled in 1976. He worked as a film critic for radio and television, as well as for magazines and dailies like Clarín or Diario 16, among others. As a writer, he was the author of three books published by the Valladolid Film Festival, respectively on Mario Camus (Mario Camus. Oficio de gente humilde, 1984), Rafael Azcona (Rafael Azcona. Atrapados por la vida, 1987) and Stanley Donen (Stanley Donen… Y no fueron tan felices, 1989).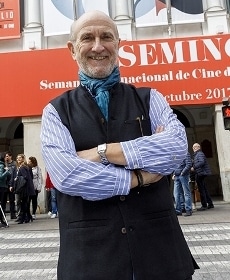 Javier Angulo
2008 - 2022

Born in Bilbao, Javier Angulo studied Journalism and founded, in 1995, the magazine 'Cinemanía', which he directed until 2006. He has been a regular contributor with Cadena Ser and he has colaborated with the Málaga Film Festival during ten years. In 2007 he created Tele- Málaga, the first cinema and fiction spanish festival for television.
As a writer, he is the author of 'Ibarrola, un pintor maldito?' and 'El poderoso influjo de Jamón, jamón', amongst others.
With the film 'La Pérdida', documentary full-length film about the brain drain of Argentina, Javier Angulo makes début as a scriptwriter and cinema director.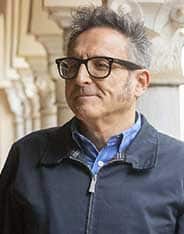 José Luis Cienfuegos
2023

José Luis Cienfuegos takes over as director of Seminci after having been at the helm of the Seville Festival since 2012. As director of the European film festival, Cienfuegos has brought together the great figures of European cinema, from legends such as Agnès Varda and Paolo Taviani, to winners of the Palme d'Or at the Cannes Film Festival, such as Jacques Audiard, Abdellatif Kechiche and Ruben Östlund, as well as creators who have set the pace for auteur cinema in recent times, such as Joanna Hogg, Alice Rohrwacher, Elia Suleiman, Abel Ferrara, Pietro Marcello, Christian Petzold, Sergei Loznitsa, Jessica Hausner, Mark Cousins, Andrea Arnold, Ulrich Seidl, Pedro Costa, Miguel Gomes, Aleksandr Sokúrov, Roy Andersson and João Pedro Rodrigues.