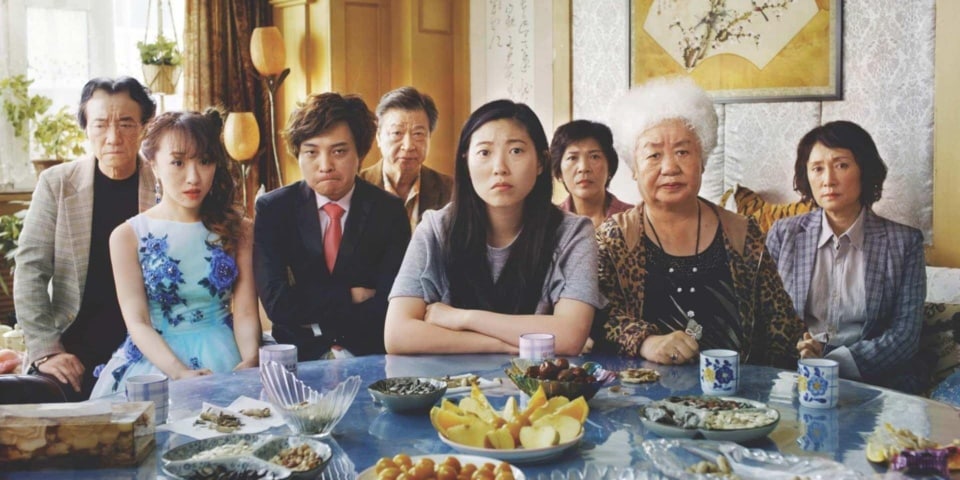 18 titles will enter the competition, including three by Golden Spike winners Goran Paskaljević, Jean-Pierre and Luc Dardenne, and Grímur Hákonarson
The section will feature the much-anticipated latest movies by renowned auteurs Jan-Ole Gerster, Wang Quan'an, Rúnar Rúnarsson, Emin Alper, Karim Aïnouz and Benito Zambrano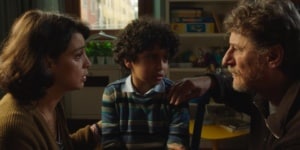 09/11/2019.- The Official Section of the Valladolid Festival's 64th edition will be screening 18 features in competition, a selection with a clear focus on European cinema, since no fewer than 13 entries have been co-produced by one or another European country, and on women filmmakers (competing with seven films), six of which are eligible for the Pilar Miró Award for Best New Director.
The selection of titles includes the latest films by directors with a special connection to SEMINCI, like Goran Paskaljević, Jean Pierre and Luc Dardenne, or Grímur Hákonarson, all of whom were awarded the Festival's Golden Spike in the past. The Serbian filmmaker will be competing for his fourth top award in Valladolid with his movie Nonostante la nebbia (Despite the Fog). The Dardenne brothers will in turn show Le jeune Ahmed (Young Ahmed), their latest title to date, while Iceland's Hákonarson will bring Héradid (The County), his first feature since Rams.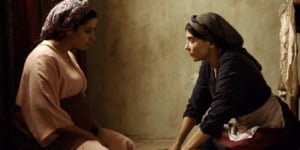 The Official Section's grid includes five debut features, four of which have been directed by women: Maryam Touzani's Adam (Morocco / France / Belgium), Morocco's submission for the Best Foreign Language Film Academy Award; Mounia Meddour's Papicha (France / Algeria / Belgium / Qatar), Algeria's nominee for the same award; Cat in the Wall, by Mina Mileva and Vesela Kazakova (Bulgaria / United Kingdom / France); and Arab Blues by Manele Labidi Labbé (France), the winner of the Audience Award at Venice's Giornate degli Autori, as well as the already announced El plan, by Polo Menárguez (Spain). Also competing for the Pilar Miro Award are The Farewell, the second feature by Lulu Wang (United States), the winner of the Audience Award of the latest edition of the Sundance Film Festival, and Lara, the recipient of the Special Jury Prize at Karlovy Vary and the much anticipated second film by the acclaimed director of Oh Boy Jan-Ole Gerster (Germany).
The third films of directors competing in Valladolid's 2019 Official Section are Bashtata (The Father), by Kristina Grozeva and Petar Valchanov (Bulgaria / Greece / Italy), this year's winner at Karlovy Vary, and Bergmál (Echo), by Rúnar Rúnarsson (Island). The remaining titles are directed by filmmakers with a broad experience, some of whom will screen their work in our festival for the first time. Apart from Intemperie (Out in the Open), the much-awaited return of Benito Zambrano (Spain) which will open the festival's 64th edition, the Official Section will be screening Levan Akin's Da Ceven Vicekvet (And Then We Danced), Sweden's submission for the Oscars race (Sweden / Georgia / France); José Celestino Campusano's (Argentina) Hombres de piel dura (Men of Hard Skin); Emin Alper's (Turkey) Kiz kardesler (A Tale of Three Sisters); Wang Quan'an's Öndög (Mongolia); and Karim Aïnouz's (Brazil) A vida invisible de Eurídice Gusmao (The Invisible Life of Eurídice Gusmao), the winner of the latest edition of Cannes' Un Certain Regard and Brazil's candidate for the Academy's Best Foreign Language Film Award.
Additionally, three of these titles have been shortlisted for the European Film Awards: Alper's A Tale of Three Sisters; Da Ceven Vicekvet, Akin's And Then We Danced; and the Dardenne brothers' Young Ahmed.
Short films in the Official Section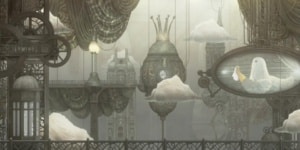 The Official Section will also screen eleven short films in competition, six of which are animations like the already announced Carne (Flesh), by Camila Kater (Brazil /Spain); Matches (Hungary), by Academy Award nominee Géza M. Tóth (Maestro); The Physics of Sorrow, by Theodore Ushev (Canada), also an Oscar nominee for his short film Blind Vaysha; Dahee Jeong's Movements (South Korea); Franck Dion's Per Aspera Ad Astra (France); and Regina Pessoa's (Portugal / France / Canada) Tio Tomás, a contabilidade dos dias (Uncle Thomas, Accounting for the Days).
The section is complete with Lasse Linder's (Switzerland) documentary short Nachts Sind Alle Kazten Grau (All Cats are grey in the Dark); Teemu Nikki's All Inclusive (Finland); Vytautas Katkus' (Lithuania) Kolektyviniai sodai (Community Gardens), selected to participate in Cannes' International Critics' Week; Agustina San Martín's (Argentina) Monstruo Dios (Monster God), which received a Special Mention at Cannes this year; and Cães que ladram aos pássaros (Dogs Barking at Birds), a film by Leonor Teles (Portugal) that was nominated for the European Film Awards' Best Short Film at the Venice Festival.