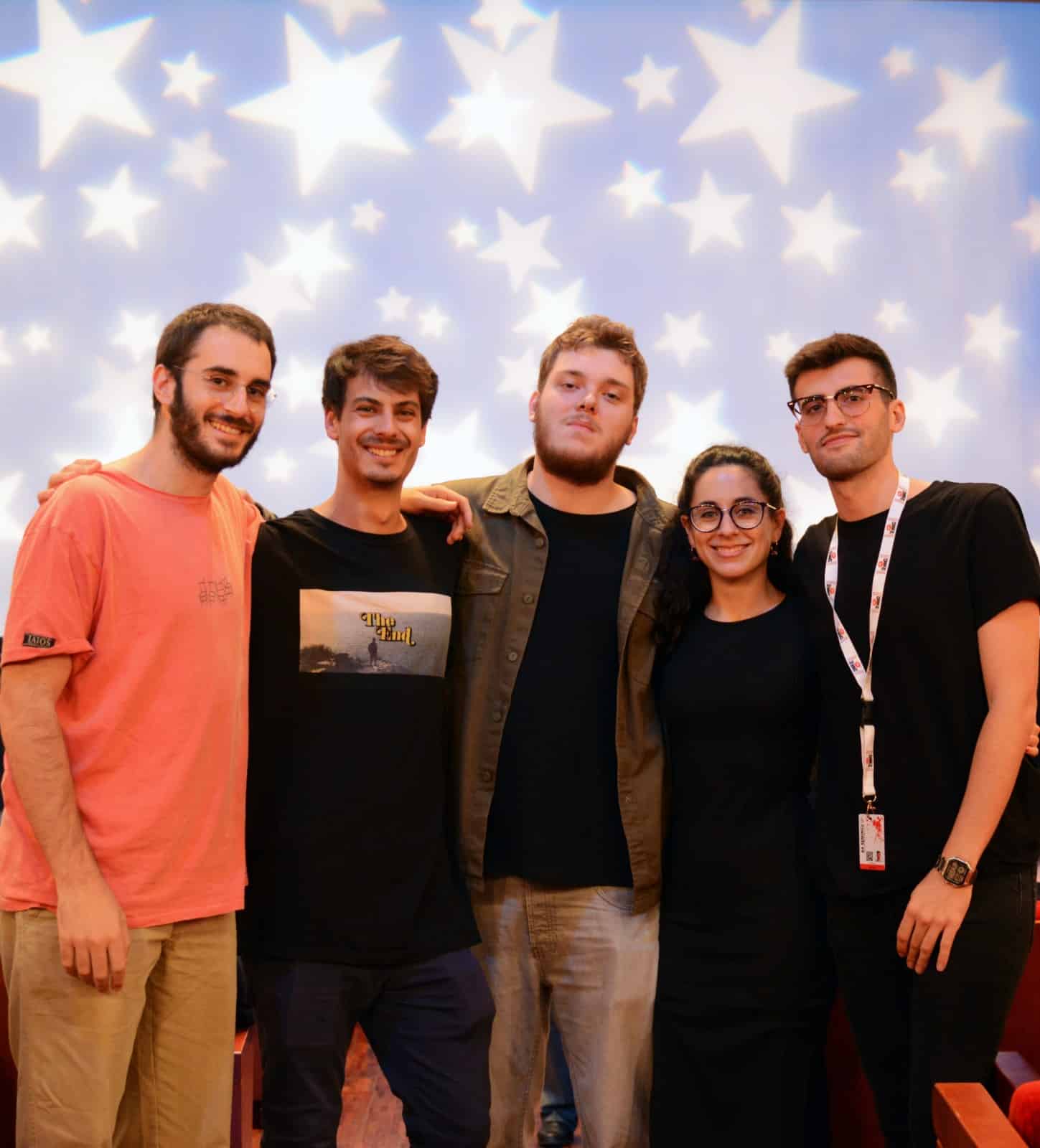 23/10/2019.- The 64th Valladolid International Film Festival and Catalonia's High School of Film and Audiovisual Media (ESCAC) have organised for the 12consecutive year, a programme showing the short films by the School's graduating students.
This year's selection of shorts includes work by five ESCAC undergraduates —Lluís Margarit, Ana Puiggalí, Daniel Belenguer, Alberto Gorss and Asier Ramos— who appeared on stage to introduce their films. A common feature of these shorts is their focus on social issues, including school bullying, violence or self-esteem.
Calvario, by Lluís Margarit, is an acid comedy about overcoming physical complexes and loving oneself exemplified in the story of the protagonist, a young man who has just been ditched by his girlfriend and is starting to bald.
La sombra del cerezo, by Ana Puiggalí, tells an experience that the director herself went through with her family. With a very realistic and natural style, the film recounts the first time a 16-year-old girl faces the death of a loved one.
In David Belenguer's Judoka, Javi, a thirteen-year-old boy, is punished for having attacked one of his teammates during a judo practice.
Grietas, by Alberto Gross, deals with the story of two brothers who, after the divorce of their parents, are forced to choose which parent to stay with. Eventually their parents' dispute is transferred to them.
Last but not least, Los apaches, by Asier Ramos, addresses the issue of bullying in a summer camp. The story focuses on camp leader Ali, who discovers that a very special child is being jeered by his patrol. While the other camp leaders simply turn a blind eye, Ali tries to stop the bullying at all costs.