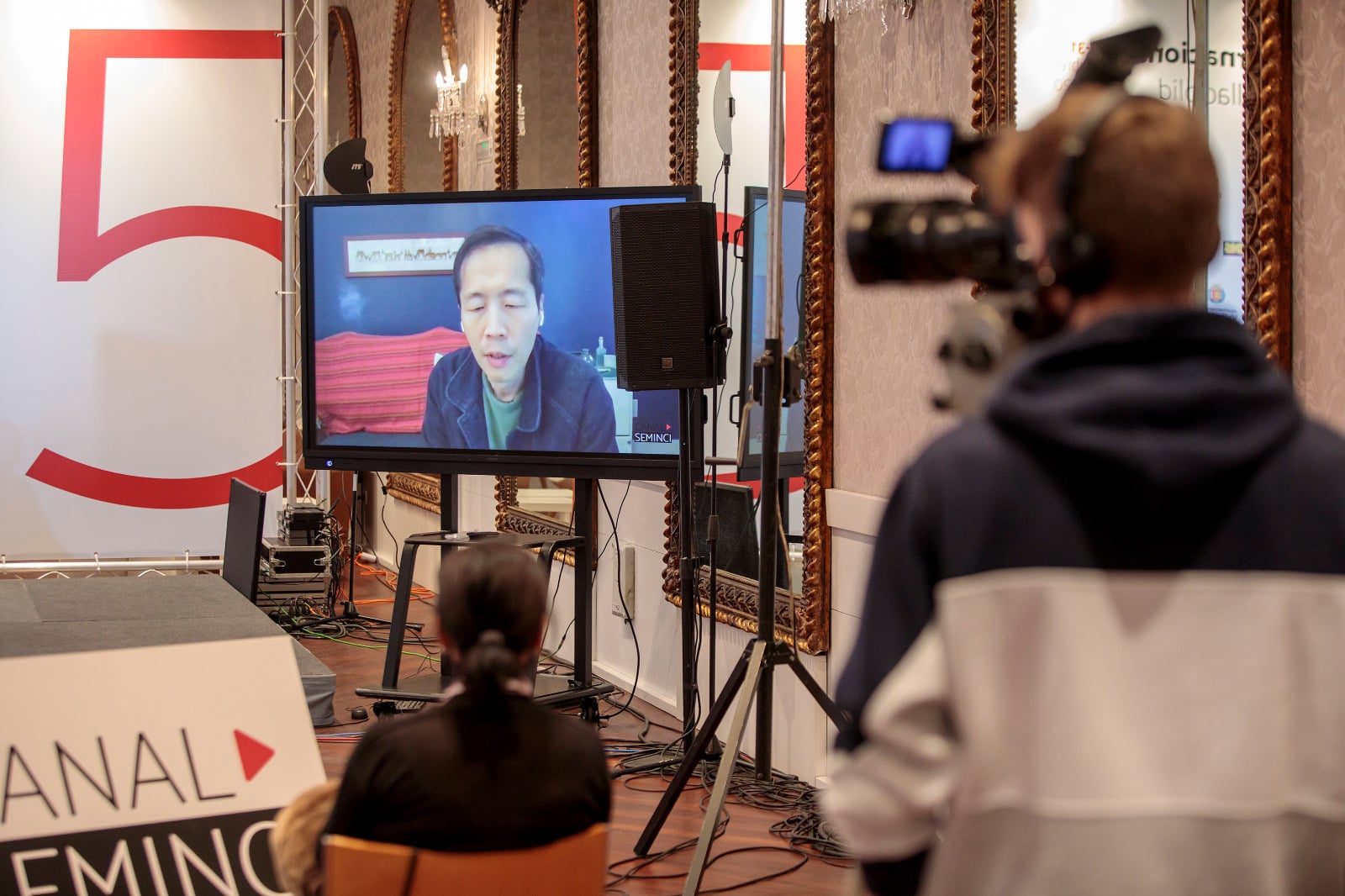 The director feared the response from his family more than the screening at the festival
10/30/2020.- US director Lee Isaac Chung presented this Thursday in the Official Section of the 65th Seminci his latest feature film, Minari, a story based on the experience of his own family, which  the filmmaker considers a "legacy" that he wanted to leave to his children.
"I was not sure if I was going to be able to make more movies considering how my career was faring. I had doubts, and I decided that I had to make this film at some point: I wanted to leave my children the legacy of my family and of  how I grew up here", explained the director. Lee Isaac Chung explained that many of the issues that he shows on the big screen are directly related to his own life, even though he wanted to give his autobiographic recollections a new shape so as to stick to  a more classical narrative line.
Feted at  the Sundance Festival and with very good prospects for the Oscar race, Minari was a challenge for the filmmaker, who feared the response from his family more than the screening at the festival. Yet the outcome was positive: his parents, who did not watch the film until some time later, received it  with joy and, somehow, this movie has brought about a radical change —for the better— in their relationship.
Lee Isaac Chung wanted the father's character to be based on his own father, but also to be "a stand-alone character", a brand-new creation. Perhaps unknowingly, he endowed it with a universal dimension, as Sundance audiences, even those who did not come from immigrant or Korean-descent families, saw their own  reflected in his film. "I was moved that many audiences told me stories about their own grandmothers".
The film's executive producer is none but Brad Pitt, who received the proposal from one of his production companies, an American firm of Korean descent. Pitt was keen to read the screenplay from the start. The movie's director, on the other hand,  praised the work of his DP, who spent a lot of time searching for locations and recreating  a realistic portrait of the period and atmosphere of the film's setting.
In reference to the role of David, the youngest son of the family played by Alan S. Kim, he explained that he reviewed a hundred tapings, including his own, and that he soon realized that Alan, while being the youngest of all candidates, was also the one with the greatest charisma. "Since  I wanted to see him taped over and over again, I thought the audience  would too".
The film, which has screened at several festivals, has not yet been theatrically released, not even in the United States, where the consequences of these troubled times are also being felt, although the director pointed out that  the distributors are working to find the best time to release it.