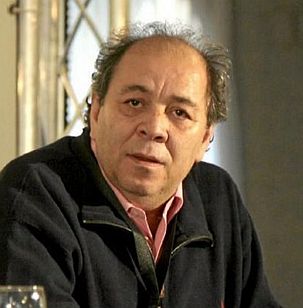 19/10/2019.- The Valladolid Festival will for the first time award a Spike for Best Film Editing in memory of the late José Salcedo, a regular editor in the films by Pedro Almodóvar. The creation of this new award in collaboration with Spain's Film Academy, was announced by the Festival's director Javier Angulo at the end of last year's edition.
José Salcedo passed away in September 2017 at the age of 68. His credits include more than 120 titles in Spanish cinema and television.
In November 2017, he was posthumously awarded the Gold Medal of Spain's Academy of Motion Picture Arts and Sciences by the institution's Board of Directors. During the announcement of last year's awards, Seminci's director Javier Angulo expressed his intention to submit to the Festival's Governing Board a proposal to create a new Spike in his honour.
Salcedo's work was awarded three Goyas for his editing of Women on the Verge of a Nervous Breakdown, Nobody Will Speak of Us When We're Dead and All About My Mother. 
His career spanned four decades, from the early seventies, when he made his film debut as Buñuel's assistant in Tristana, until 2016, when he edited Almodóvar's Julieta. He also collaborated with filmmakers like Agustín Díaz Yanes, Manuel Gutiérrez Aragón or José Luis Borau. 
Salcedo was responsible for the editing of all the films by Pedro Almodóvar, with whom he began working in the early eighties in the movie Pepi, Lucy, Bom and Other Girls like Mom. His last two editing jobs were Gold, by Agustín Díaz Yanes, and Nobody Dies in Ambrosia, by Héctor Váldez.