18 full-length films, 4 of which are documentaries, and a session of short films make up the retrospective.
As announced last October, Ireland will be the guest country at the 67th edition of the Valladolid International Film Festival, SEMINCI, with a retrospective that will include a selection of the country's cinematography from the last two decades.
A total of 18 full-length films, including four documentaries, and a programme of animated shorts made up of five titles, will comprise this sample of 21st century Irish cinema. It will be completed with a special screening of Mike Newell's film Into the West on its 30th anniversary.
The selection of films in this cycle, organised in collaboration with The Irish Film Institute, Culture Ireland and the Irish Embassy in Spain, includes prominent names in Irish filmmaking such as Neil Jordan, winner of an Oscar for The Crying Game (1992) and a Golden Spike at SEMINCI for Mona Lisa (1986) His feature film Breakfast on Pluto (2005) will be screened.
Another film selected for this retrospective is In America (2002) by Jim Sheridan, which was co-written with two of his daughters, Naomi and Kirsten Sheridan, who also form part of this selection with their first feature film, Disco Pigs (2001). The actor, producer and screenwriter Jim Sheridan is a 6-times Oscar nominee for My Left Foot, his debut film in 1989, In the Name of the Father, which also won the Golden Bear at Berlin in 1993, and In America.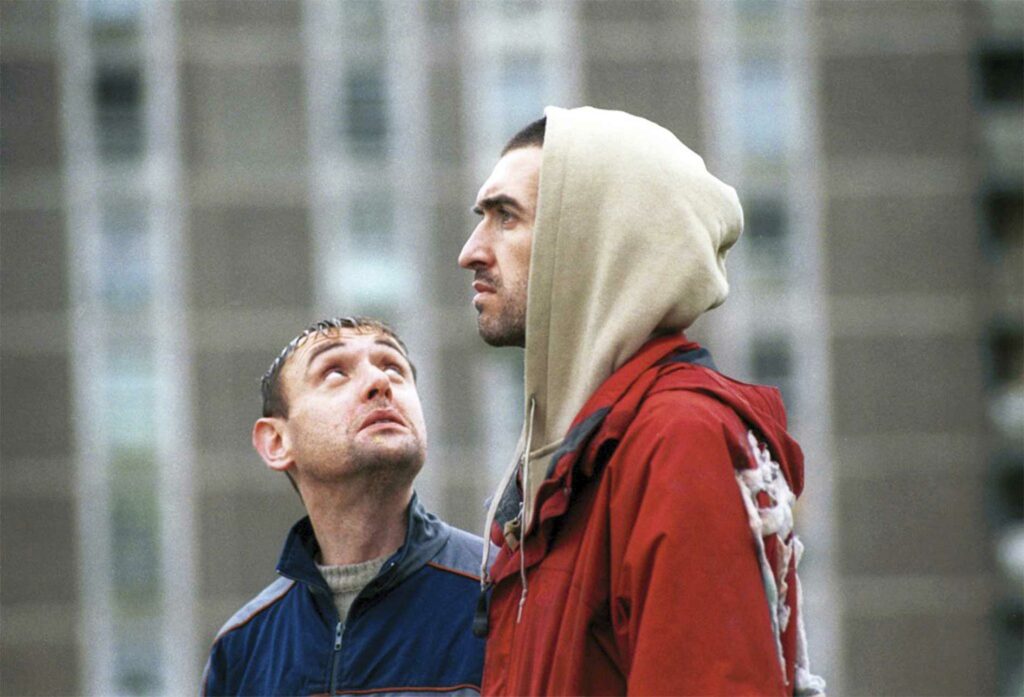 The following feature films will also be screened: Adam & Paul (2004), by Lenny Abrahamson who was nominated for an Oscar for Room (2015); Song for a Raggy Boy (2003), the second film by director and screenwriter Aisling Walsh; Once (2007), Oscar winner for Best Original Song and winner of the Sundance World Cinema Audience Award, by John Carney, who also won the SEMINCI Youth Award in 2017 for Sing Sreet; Helen (2008), a thriller directed by the screenwriter/producer/director duo Christine Molloy and Joe Lawlor; Margaret Corkery's first film, Eamon (2009), winner at the Karlovy Vary International Film Festival; Ivan Kavanagh's The Fading Light (2009); Rebecca Daly's Mammal (2016); Paddy Breathnach's Rosie (2018); Neasa Hardiman's Sea Fever (2019); Philip Doherty's first feature film , the black comedy Redemption of a Rogue (2020); and Bicycle Thieves: Pumped Up (2021), by Conor O'Toole.
Completing the selection are the feature-length documentaries One Million Dubliners (2014) by Aoife Kelleher, The Queen of Ireland (2015) by Conor Horgan, The Farthest (2017) by Emer Reynolds and Song of Granite (2017) by Pat Collins.
Five animated shorts
As for the short films, five animated titles will be included: From Darkness (2002), by director Nora Twomey, nominated for an Oscar for her short film The Bread of War in 2018; An Cailleach Bhéarra (2007), by Naomi Wilson; The Bird & The Whale (2016), by Carol Freeman, award winner at the Los Angeles, Montreal and Dublin festivals; Late Afternoon (2017), by Louise Bagnall, winner of Best Animated Short at the Tribeca Film Festival and nominated for an Oscar; and Departure (2017), by Aoífe Doyle.
The retrospective will be completed with a special screening of Into The West, shot in 1992 with a screenplay by Jim Sheridan. A co-production with the United Kingdom, it was directed by the British filmmaker Mike Newell, famous for titles such as Four Weddings and a Funeral (1994), winner of a Bafta for Best Film, a César for Best Foreign Film and nominated for Oscars and Golden Globes. He has also directed adaptations of literary works such as Harry Potter and the Goblet of Fire, Prince of Persia: The Sands of Time, Love in the Time of Cholera, and The Guernsey Literary and Potato Peel Pie Society, among others.